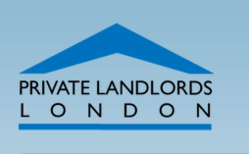 Overall the north London property market is seeing significant continuous growth
(PRWEB) November 01, 2012
The property sales experts Private Landlords London have been examining property sales data from the North London area for sales across the last 12 months from October 2011 to October 2012. The data which was from their own property sales records and their partner estate agents across the North London and surrounding area.
The North London area that was covered in the analysis included popular areas such as the City of London, Kensington and Chelsea and then to the further east Barking and Dagenham and Tower Hamlets. All of which are boroughs in London which have noted positive increases in the value and number of sales of properties in the area.
The statistics showed that in October 2011 the average asking price on a property was worth £684,800 and in October 2012 the average property asking price had increased by £15,000 making the average property value £699,800 which is an increase of 2.2% and property prices are quickly set to head over the £700,000 mark in the next few months.
Some or the prime areas in London which are attracting significant interest from private landlords in North London include Camden Town which had a large increase in value, 5.54% which is on average is £29,155 over the course of the last year. Tower Hamlets where the average property prices are significantly lower at £390,000 also saw a small increase in the value of the properties, a £9300 increase equating to 2.4%.
Research from landlords in North London which was held on the 19th October 2012 has found that as many as 4 in 10 landlords are looking to increase their property portfolio across the entire North London area rather than simply concentrating in one borough. This has been the case with many private landlords in North London who are looking to move their investments towards the city centre where property is generally in the highest demand and as a result commands premium prices.
East London properties and landlords and properties were included in the research and data and it was found that 8 in 10 property investors in East London had enjoyed a significant increase in the value of their property portfolio over the last year. Landlords in the area during the research stated that they believed this was down to a combination of the Olympics and the significant investment and improved transport links in the area.