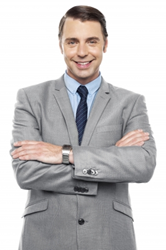 There are different types of loans underwritten in the housing industry, and we are now providing a way for individual or corporate investors to become approved easier
Miami, FL (PRWEB) June 29, 2015
Obtaining the funds to purchase or invest in a residential or commercial structure typically requires bank or lender financing. The Rebucks LLC company is now helping borrowers to pre-qualify for private money loans for real estate through its new web portal at http://rebucks-llc.com.
Instead of basing decisions only on an average credit score, the Rebucks LLC company is able to offer qualified loans based on basic information submitted by borrowers through its online system. This faster process to obtain an investment loan is expected to help more people find approval this year.
"There are different types of loans underwritten in the housing industry, and we are now providing a way for individual or corporate investors to become approved easier," said one Rebucks LLC rep.
For some borrowers, a low credit score or negative items on a report can be a blockade to being approved for any real estate funding. The pre-qualification system now available to use at the Rebucks-LLC.com website helps to identify the financial strength of a borrower as well as the long-term potential of profit for the property requiring the financing.
"Our system can now provide an immediate approval for residential, land, retail, office, construction or multi-family property based loans," said the rep.
Consumers or investors not using the web platform for loan pre-approval can still contact the Rebucks LLC company by phone. Both English and Spanish speaking loan professionals are available to take calls during regular hours of business in the U.S. at (831) 801-0646. A contact form is also available on the company website at http://rebucks-llc.com/contact.
About Rebucks-LLC.com
The Rebucks-LLC.com company is one of the largest privately-owned lending institutions United States. The company provides funding for commercial and residential investments to individuals or companies nationally. The Rebucks-LLC.com company has built a new web portal that makes qualifying for a requested loan type easier this year.