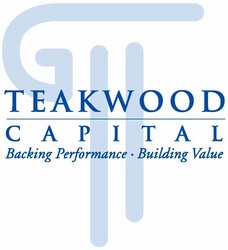 They don't come any better than Ed. Teakwood's investors and Teakwood's portfolio companies will benefit materially from Ed's contribution. Our existing portfolio will be able to leverage his experience, and he provides the proven capabilities to continue driving Teakwood's success
(Vocus) September 15, 2009
Teakwood Capital is pleased to announce that Ed Olkkola has joined the firm as a Managing Director. Mr. Olkkola will be heavily involved in building existing portfolio companies as well as sourcing, closing and building future portfolio companies.
Prior to A.H. Belo, Ed spent nine years with Austin Ventures, which he joined in 1998 as a General Partner and established the firm's hardware/systems investment practice. Ed has had many notable exits, including Agere Systems, Sychip, Santera Systems, and Navini Networks. Before joining Austin Ventures, Ed was with Compaq Computer Corp, and served as Vice President and General Manager of the communications products division. Prior to his operating role, he was Vice President of Business Development and Strategic Technology Planning at Compaq and co-founded the Compaq Venture Fund. Before Compaq, Ed spent 9 years with Motorola Information Systems Group in a variety of roles. He brought over a dozen new products to market during his Compaq and Motorola careers and acquired several companies totaling over $750 million. Ed has received numerous industry awards, including the Ernst and Young Entrepreneur of the Year Award, Venture Capital 1999, listed on the Forbes Midas Top 100 List of Influential Investors, and was named one of the Top 10 Most Influential Venture Capitalists by Venture Capital Journal in 2001.
"They don't come any better than Ed. Teakwood's investors and Teakwood's portfolio companies will benefit materially from Ed's contribution. Our existing portfolio will be able to leverage his experience, and he provides the proven capabilities to continue driving Teakwood's success," said Shawn Kelly, Managing Director of Teakwood Capital.
Teakwood Capital, a Dallas, Texas private equity firm, provides the resources and experience to support management teams in buying and building companies. The Firm invests equity capital primarily in businesses with under $3.0 million of EBITDA. Teakwood focuses on management buyouts as well as growth equity investments in companies in Texas and neighboring states. Teakwood Capital is actively investing, having purchased three companies in the prior nine months. The Firm is currently raising its second fund.
# # #