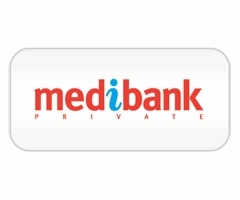 (PRWEB) December 22, 2009
Medibank Private has been awarded a five-star rating for "Outstanding Value" in private health insurance, by leading research organisation CANSTAR CANNEX.
The research, released in October this year, rated Medibank Private products highly. Blue Ribbon extras cover rated particularly well, taking out the top honours for an extras product in Victoria, Queensland, South Australia, Northern Territory and Tasmania.
To produce the ratings CANSTAR CANNEX analysed 10,000 quotes from 1,500 health insurance products across three different coverage sectors – hospital, extras and the package of hospital and extras cover.
According to Medibank Private Chief Executive Officer, Bruce Levy, the CANSTAR CANNEX research recognises the fund's commitment to value for money private health cover.
"Receiving the coveted five-star rating from CANSTAR CANNEX is more evidence that Medibank Private provides great value private health insurance for people at all life stages, from young singles and couples, to families and older people.
"Our success with numerous product types and across different states shows we understand health insurance is by no means a 'one size fits all' product. It also shows our efforts to ensure our product suite and pricing are right are paying off.
"Medibank Private is resolved to ensuring our members are clearly better off and committed to delivering superior health outcomes for our members, and the ratings validate this approach," Mr Levy said.
CANSTAR CANNEX is Australia's premier researcher of retail finance information for over 350 institutions. To help consumers wade through the maze of ever-changing banking and insurance products, CANSTAR CANNEX conducts in-depth research into products and awards only the best five stars for offering outstanding value to consumers.
###