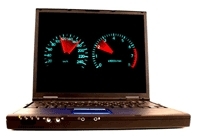 Columbus, OH (PRWEB) December 8, 2009
JetSelect Aviation, LLC, an Ohio Corporation and National Aviation Service Provider, announced today that it has recently reached an agreement with Continuum Applied Technology® to integrate under license their CORRIDOR® Aviation Service Software. CORRIDOR is a modular application designed to fit the specific needs of JetSelect Aviation's Maintenance services.
Gordon MacSwain, Director of Maintenance at JetSelect Aviation said "We are excited about the ability to integrate this robust software application into our daily processes. It will allow us to become much more efficient in all functions in conjunction with our maintenance services. This offers us the ability to manage every aspect from inventory management and maintenance records integration to the accounting functions of work orders and billing: and everything in between!"
Stephen Lister, VP Business Development for JetSelect Aviation said "We have worked hard at JetSelect Aviation to capture and retain one of the most talented staff of Aviation Technicians in the world. When you have something that good, you should sell it! CORRIDOR allows us the streamlined, efficient software system to manage the details of the Aviation Maintenance activities providing us with the ability to spend more time working on aircraft and being productive, with less time in the office writing down what we did. It's that simple."
Jack Demeis, Founder and President of Continuum, remarked "We are pleased JetSelect has chosen CORRIDOR to help fulfill their goals of a more streamlined, efficient operation. We design CORRIDOR specifically for companies like JetSelect who consistently work to optimize performance and provide the highest levels of aviation service. We're confident CORRIDOR will impact their business and look forward to supporting them during implementation and throughout their continued success."
JetSelect, LLC d.b.a. JetSelect Aviation is a premium aviation services provider offering On-Demand Aircraft Charter, Aircraft Management, and Aircraft Maintenance to both businesses and individuals. An ARG/US Platinum rated operator, JSA focuses on safety, service, and efficiency; in that order. Their FAA approved Part 135 air taxi operations are second to none. JSA bases jet aircraft at strategic locations across the country in order to provide immediate personalized charter service from most major cities to anywhere in the world. Learn more about them at http://www.jetselectaviation.com.
JetSelect , LLC conducts its operations under Title 14 CFR Part 135, FAA approved certificate #U5QA550L
Founded upon decades of direct aviation experience and a strong technology backbone, Continuum Applied Technology develops CORRIDOR Aviation Service Software to automate aviation service processes, from quoting and estimating, through shop floor execution, to cost accounting and invoicing. CORRIDOR has been running in repair stations, part 91, part 135, engine, components, and refurbishment facilities for 14 years. It seamlessly automates work order management, compliance, inventory control, accounting integration, and much more.
# # #