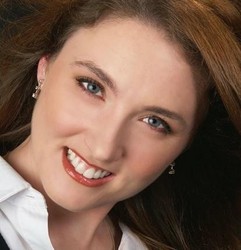 Los Angeles, CA (PRWEB) June 3, 2009 -
Exeter Enterprises is presenting the Optimal OPM Seminar at The Loews Coronado Bay Resort in San Diego August 1-2, 2009 for real estate investors who want to learn alternative and legal methods to fund real estate projects without a bank. The featured speaker will be Attorney Jillian Ivey Sidoti who specializes in educating real estate investors on how to legally raise capital for real estate investment projects. Ms. Sidoti is a nationally recognized expert on avoiding legal problems and issues with real estate investments and projects.
Guest speakers include Chris Yates, CEO of CM Yates Companies - a specialist in sales, marketing mortgage banking, real estate investing, creative financing strategies, and alternative investment models. Mr. Yates is a specialist in dealing with complex real estate transactions. Also speaking will be Curtis Gabhart, General Partner of ACI Commercial, Inc. - the leading apartment brokerage in San Diego. Mr. Gabhart is also President of the San Diego Commercial Realtors Association, a Policy Advisory Board Member at the University of San Diego Burnham-Moores Center for Real Estate, on the Board of Directors - CCIM San Diego Chapter and has appeared on The Learning Channel's TV show "Flip this House" - providing expert real estate advice to the property owner. He specializes in property management, multi-family income property issues, syndicating partnerships for the group purchase of medium and large scale real estate projects, and more.
The Optimal OPM Seminar will address:

Legal and effective ways to fund real estate projects without guaranteeing personal assets or using a bank.
How to advertise to real estate investors without going public.
Learn to take a company public without spending a fortune.
Implementation of different strategies to create interest from potential investors.
The numerous benefits of starting a Real Estate Investment Trust (REIT)
Admission to Optimal OPM Seminar is $1,995 for one person, $1,745 p.p. for two to four people, and $1,495 p.p. for four or more. Private one-on-one consultation with Ms. Sidoti, Esq. is included with the seminar fee. The Loews Coronado Bay Resort, the location of Optimal OPM, is offering special low rates to the first 15 registrants. Seminar participants are encouraged to bring spouses and children to this family-friendly resort.
Visit http://www.optimalopm.com/ for more information, to register and reserve a room.
###