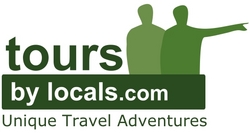 online marketplace for unique travel experiences
Vancouver, Canada (Vocus) June 25, 2010
After just a year and a half in business, Vancouver-based ToursByLocals is seeing impressive growth. As of June 15th, the site, which bills itself as an "online marketplace for unique travel experiences" features 710 guides offering 1830 tours in 85 countries around the world. And these numbers are going nowhere but up.
To put these stats into perspective, at its launch 18 months ago ToursByLocals featured 12 guides in just two countries: Russia and Canada. The next year and a half saw a sharp increase in awareness among guides in North and South America, Europe, Asia, Australasia and Africa, who realised the benefit of using the ToursByLocals business model to sell their private tour guide services directly to travelers. While private tours in St. Petersburg are still popular other areas where the company is busy include such diverse spots as Gdansk, Poland, Washington, DC and Istanbul, Turkey.
The value to local tour guides is indisputable: with no cost to appear on the site, ToursByLocals gives both professional tour guides and 'passionate locals' the chance to market their guiding services directly to travelers. Unlike other tour companies, travelers get to choose their ToursByLocals tour guides before they travel. They don't just get whomever is available on the day. ToursByLocal's role is to offer the venue and the systems to facilitate a sound business relationship between traveler and tour guide.
Travelers and travel agents alike have been driving business growth at ToursByLocals. Travelers enjoy the adventure that comes with exploring a new place with a private local guide truly invested in their community. Travel agents appreciate the value of being able to offer their customers a unique tour from a local person, unlike anything they could book with a cruise line or large package holiday operator.
And these customers are driving web traffic numbers through the roof at ToursByLocals. According to Alexa, which provides internet traffic stats for websites, ToursByLocals.com currently ranks around the 150,000th most popular websites for number of visitors and page-views per day. In the last 3 months alone, the ToursByLocals page-views increased by 143%. An aggressive Google Adword campaign, print advertising, search engine optimization coupled with good old fashioned word of mouth and peer-reviews is driving traffic to the site. In addition, ToursByLocals was recently featured on Killer Startups, garnering over 300 votes as the "next big thing" in online start-ups.
"It's encouraging to see both our inventory and traffic numbers rising so steeply," says Paul Melhus, ToursByLocals President. "It means our message is really getting out there and appealing to both our customer groups: travelers and local guides."
About ToursByLocals
Launched in November 2008, Vancouver-based ToursByLocals connects travelers with local guides. Using internet technology, the company help travelers make a secure connection and transaction with knowledgeable local guides in any part of the world.
ToursByLocals is committed to promoting ethical tourism. By growing a global network of independent tour guides, ToursByLocals empowers these individuals to be in business for themselves, while giving travelers a more authentic experience of local culture.
Travelers who want to travel in a socially responsible way now have the option of hiring one of 700 independent local guides in 85 countries (and growing) through http://www.ToursByLocals.com.
# # #