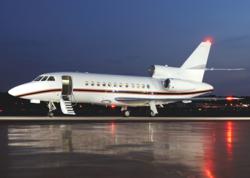 The Key Air team has once again demonstrated our client focused services and compelling offering of aviation solutions.
Oxford, Connecticut (PRWEB) September 06, 2012
Key Air, a leading national provider of worldwide executive jet charter services, best-in-class aircraft management and FBO services, is proud to introduce two outstanding professionals that have recently joined its executive staff. Ada Furano, Vice President of Finance and Jeff Troccolo, Chief Pilot, are the newest members of Key Air's highly-regarded and well-respected management team of aviation industry veterans.
Ada Furano comes to Key Air with a wealth of aviation related experience, specializing in accounting management, accounting systems and integrations. Her career in aviation spans over 20 years beginning with the original Wayfarer Aviation Company formed by the Rockefeller family as their Accounting Supervisor. As the former Director of Accounting for TAG Aviation and its successor companies, Ms. Furano developed and integrated accounting systems streamlining the billing process for over 90 high-profile clients and 250 aircraft.
As the new Chief Pilot, Jeff Troccolo, joins Key Air with over 15 years of aviation experience. Formerly the Director of Flight Operations for Polygon Air Corp., he managed aircraft and crews engaging in domestic and international owner (Part 91) and charter (Part 135) operations and was affiliated with TAG Aviation as a Client Aviation Manager. Mr. Troccolo is a graduate of Embry Riddle Aeronautical University with a Master's Degree in Aeronautical Science. He has over 7400 hours of flight time with type ratings on the Lear and Challenger aircraft.
"We are extremely pleased to have Ada and Jeff as part of the Key Air team." stated Bob Marinace, President and CEO of Key Air. "They both bring great experience in the area of aircraft management as well as proven track records in client relations and customer service."
Key Air is equally pleased to continue its stride in providing clients a greater range of charter aircraft options with the addition of a Falcon 900EX to its managed charter fleet. The Falcon Jet joins an already impressive line of private jets which Key Air manages and charters nationally and globally. Based in Westchester County Airport (HPN), this pristine aircraft is well-equipped to effortlessly fly non-stop to international destinations with its range of 5300 statute miles. Its clean-line interior design offering plush seating and rich amenities provide corporate and leisure travelers alike, a luxurious and enjoyable flight experience.
"We are happy that this discerning client has selected Key Air to manage their high value asset. The Key Air team has once again demonstrated our client focused services and compelling offering of aviation solutions." said Greg Kinsella, Vice President Business Development. "The Falcon 900EX will be an excellent addition to our growing charter fleet in the NY Metro area and will be beneficial in meeting the heavy jet lift needs of our clients." adds Debra Higgins, Vice President Charter Sales.
In conjunction with providing a robust charter inventory within its own fleet, Key Air continues to hold its select vetted operators to its own exacting standards for impeccable safety and maintenance records in order to provide the best charter solution to meet the clients needs, while ensuring their safety and security.
About Key Air
For over 25 years, Key Air has been an industry leader in worldwide jet charter, aircraft management, and FBO services. Key Air's successful remote aircraft management model extends to nine locations nationwide. Key Air also has Fixed Base Operations and private aviation terminal space in strategic locations nationwide to provide a seamless private air travel experience. With convenient proximity to major U.S. cities like New York, Boston and Minneapolis-St. Paul, Key Air can deliver a more efficient and streamlined alternative to the often congested airports in each of these locations. Key Air's FBO facilities include: Key Air NY Metro (OXC) in Oxford, CT; and Key Air Twin Cities (ANE) just outside Minneapolis-St. Paul, MN.