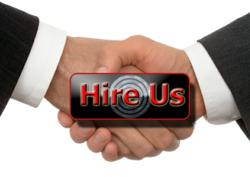 John Bairunas Private Investigator at South Florida Private Investigators comes highly recommended.
Boca Raton, FL (PRWEB) December 30, 2012
South Florida Private Investigators located in Boca Raton Florida now offers services. Investigation services include tracking of cheats, spy shop including GPS vehicle trackings units, nanny cams, hidden cameras, child support, employment searches, asset, bank searches in the Boca Raton, Florida area.
Private Investigator in Boca Raton, Florida offers new background checks including ISP address searches, domain ownership, social security numbers, drivers license, tenant screenings, facebook friend's requests, irb, brickhouse gps, workers compensation and asset, brokerage and bank searches.
Additional services include background, employment, asset, and bank searches and checks. Tenant screenings, social security and vehicle license tag searches are also available in the Boca Raton Florida area.
Linda Chantry Private Investigator in Boca Raton, Florida is the Agency Manager at South Florida Private Investigators Inc. Ms. Chantry experience in cheating spouse surveillance, gps vehicle tracking, and all background searches makes South Florida Private Investigators in Boca Raton Florida and excellent choice for all investigation services.