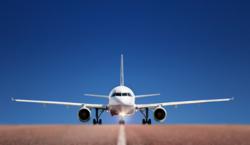 Our commitment to fair
and equal treatment as well as excellence in all aspects of our operations ensures our clients receive the highest level of customer satisfaction.
Boca Raton, FL (PRWEB) June 22, 2011
Consumer choice is fast becoming a daunting task for private jet fliers with an almost unparalleled number of private jet charter options available in the market. While all aircraft will fly you from point A to point B, one company, Paramount Business Jets, is hoping to further make an example of their customer service philosophy.
In response to the overarching principles of ethical business practices maintained throughout the company's existence, Paramount Business Jets has nurtured an official of values and morals, aimed to ensure corporate accountability, relentless leadership and unsurpassed customer service; a system which the company will continue to operate under. The corporate culture, able to be reviewed on the company website, acknowledges the fundamental qualities of an ethical, industry leading organization, and displays the foundation for which Paramount adapts to each principle. The specific values and morals chosen by Paramount executives to officially represent the corporate culture include issues of: reliability, motivation, ethics, respect, communication, education, functioning as a team, and passion.
Despite the company's rapid growth, increase in demand for aircraft charters and its encounters with the associated pressures, Paramount Business Jets has maintained the transparent business standards it was founded upon, while still facilitating extraordinary fiscal growth. Founder and Chief Executive Officer Richard Zaher simply describes the process as, "Our commitment to fair and equal treatment as well as excellence in all aspects of our operations ensures our clients receive the highest level of customer satisfaction" Paramount, realizing a 100% increase in profits since the previous year, also boasts a client retention rate which hovers among the highest levels in the industry; leading to a global reputation as a client-driven organization.
Through the nurturing of an official corporate culture, Paramount aims to provide an inter-industry example of the correlation between corporate values and economic success.
"Our commitment to our clientele remains unchanged," added Mr. Zaher "The needs of each and every passenger is unique and we will continue to focus on delivering a customized experience for each client on every flight." This customer-orientated service culture, allows Paramount to provide clients with a full service personalized jet charter experience that is tailored to their exact specifications. Similar to a passenger's bill of rights, the introduction of a focused and visible corporate culture at Paramount Business Jets is expected to offer clients a transparent view of Paramount's operations while providing a measure for evaluating the service they receive on each and every Paramount flight.
Company Information:
Quality, reliability, experience and value. Paramount Business Jets is a leading charter brokerage company that is setting new standards in the private jet market for unmatched pricing, comprehensive selection and choice, and the most stringent safety standards in industry. Using cutting edge technology and modern innovations, Paramount Business Jets is breaking the barrier on private jet travel with advanced real time network technologies and offers their clients the best value for any given private jet charter worldwide.
###