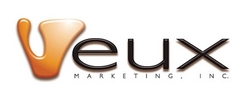 Now is the time for CPG companies to move intentionally and strategically to win back business from private label
Atlanta, GA (Vocus) October 12, 2010
Store brand and private label products are mounting a major offensive in the nation's grocery aisles against today's consumer brands. As a leading marketing agency and resource in the consumer packaged goods industry, Veux Marketing, Inc. recently released copies of its free report, Fight Like a Brand: What CPG Marketers Need to Know to Succeed in the Private Label Showdown.
Targeted to decision-makers in the food and beverage industry, this free report is a concise assessment of the competitive landscape and includes third-party market research, proprietary consumer surveys, and ten (10) business strategies to help Brand Managers, Marketing Executives, and those responsible for the growth of CPG products, fight their way through this battle.
According to recent data, private label's record growth has slowed. The "Fight Like a Brand" free report contains everything CPG companies need to launch an aggressive response, further fortifying their position against private label and store brand items. Cited in the report are reputable, high-level executives from companies like Walmart, Kroger, United Supermarkets, Wegmen Foods, and the Food Marketing Institute.
"Now is the time for CPG companies to move intentionally and strategically to win back business from private label," said William Colvard, Partner in Veux Marketing, who has helped big brands like Heineken, Tic Tac and Mrs. Smith's shatter their marketing goals.
Executive reports with third-party and proprietary research data such as this are known for their price tags. But Veux Marketing has made the report available at no charge via a special website, http://www.PrivateLabelShowdown.com.
"We want the best for our customers and soon to be clients," said Colvard. "There's power in providing them with the latest market research, creative marketing insights, and experienced business strategies that can help improve their business. That's all we're trying to do—the report is available online and anyone can download it. Our knowledge is their power."
About Veux Marketing, Inc.
Veux Marketing, Inc. is a full-service marketing agency based in Atlanta, GA. Veux specializes in business marketing and advertising strategies to help leading consumer packaged goods companies increase brand equity, consumer awareness and product sales.
# # #