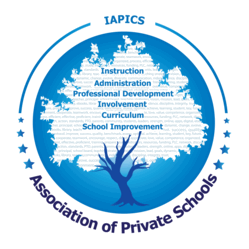 There were serious gaps in resources for K-12 small private schools that were not addressed. Now, the Association of Private Schools closes those gaps and provides a pathway to success
(PRWEB) May 31, 2013
The landscape of education changes rapidly--too rapidly for small K-12 private schools. Changing student needs, improvements in technology, and education requires schools to evaluate and implement new strategies that were out of reach due to the limited finances and resources available to small-scale private schools. "There were serious gaps in resources for small K-12 private schools that were not addressed. Now, the Association of Private Schools closes those gaps and provides a pathway to success," says Executive Director Debbie Shaibu.
One unique pathway to success is by partnering with global leaders in education such as ASCD and Harry and Rosemary Wong Classroom Management. School membership in the Association also includes membership in ASCD, a global leader in developing programs for educators. The ASCD membership includes ASCD publications Educational Leadership magazine and Educational Update magazine. This gives small schools a competitive edge to stay abreast of education trends and news. "Partnering with ASCD is critical for our members. With ASCD, teachers and administrators learn the key tools of the trade for school improvement," says Dr. Shaibu. Additionally, member schools can register for the world-renown Harry and Rosemary Wong Classroom Management and Effective Teacher Series for a discounted rate.
The Association offers a school group purchasing cooperative discount, a centralized knowledge base, and networking hub as additional pathways to success. The group purchasing co-op allows member schools to receive discounted rates on items from national brands, including everyday supplies such as copy paper from Staples to major purchases such as school management software from RenWeb. "Let's face it, small private schools need discounts! We try to include vendors for all necessary school purchases, from science lab equipment to playgrounds" says Dr. Shaibu. Through the centralized knowledge base, members learn best practices and gain insight from others through blogs, special reports, book studies, and more. The networking hub includes a professional learning community forum where members can post questions and answers, work cooperatively, and network. The goal is to help K-12 small private schools create optimal learning environments for students by providing private schools, administrators, and teachers with the resources they need to succeed.
For more information, visit the Association of Private School's website at http://www.iapics.org and the blogsite at http://www.privateschoolsuccess.org. The mission of the Association of Private Schools is to "strengthen and enhance small-scale private schools by supporting Instruction, Administration, Professional Development, Involvement, Curriculum, and School Improvement (IAPICS)."