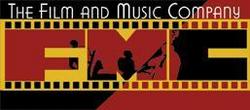 We are thrilled to finally go live and be able to invite the world to share in this fascinating journey
Los Angeles, CA (PRWEB) October 15, 2007
Craig Caryl, President of The Film and Music Company (FMC), announced this morning the unanimous decision to officially launch the company's website, http://www.thefmco.com , on Sunday - November 11, 2007 (11/11/07) at 11:07 a.m. PST. "We are thrilled to finally go live and be able to invite the world to share in this fascinating journey," says Mr. Caryl. "We at The Film and Music Company look forward to serving our clients in the film, television and advertising business sectors, worldwide, and we are off to a great start," he adds.
FMC, which officially opens for business concurrent with the launch of their website, has successfully secured pre-launch client projects including providing the custom score for the Paradigm Pictures film release, Bad Guys, as well as the original score for the theatrical trailer of the Lionsgate DVD release, Confessions of a Pit Fighter. FMC was also hired by Elder Health Resources of America to film and co-produce a documentary on raising awareness about aging and elder care issues in America which hit the road on September 24, 2007 as Dr. Marion boarded her converted 1966 Greyhound bus in New York City for her second national tour. In the news, national attention was awarded to FMC earlier last month for YouTube's HEINZ TOP THIS TV CHALLENGE for which FMC key staff member, Michael Thelin, entered the contest with his independent submission, HEINZ Always Sunnyside Up, a stop-motion animated commercial spot. HEINZ Always Sunnyside Up was chosen as one of four runners-up and the commercial spot was aired nationally on NBC's The Today Show.
ABOUT THE FILM AND MUSIC COMPANY
The Film and Music Company (FMC) is a full-service film and music production company showcasing a sophisticated in-house library of exclusive stock footage and music as part of a proprietary content-aggregator delivery system; from unique location, adventure and action film, to refined music cues, sound effects, and custom music scoring and supervision. FMC supports all stages of the creative process from concept through execution, and offers expert production services ranging from commercial to theatrical, including animation, and specializing in producing viral marketing and entertainment content for distribution across select media platforms-- nationally and internationally. FMC's full-service team is led by an experienced three-member executive lineup: Craig Caryl, President; Sandra Caryl, Executive Producer and Executive Creative Director; and Trisha Lasar, Vice President Music Division.
Craig Caryl is an accomplished filmmaker, director and producer with over 20 years of experience. Mr. Caryl's T-Bone Films production company became synonymous throughout the 90's with the world of extreme sports for television networks such as MTV and ESPN. Mr. Caryl is also a social issues documentary filmmaker having produced over 25 documentaries for ABC and Channel One News, and has a new documentary scheduled to be released theatrically in all major U.S. markets in the fall of 2007 entitled, Fathers of the Sport, based on the founding fathers of modern basketball.
Sandra Caryl is a director, writer and producer with over 10 years of experience. Mrs. Caryl's Freedom Studios, of which she and a former business partner purchased from acclaimed cinematographer Derek Van Lint (Alien and Dragon Slayer), went on to produce commercials, music videos, and on-air branding campaigns for such networks as History Television, Treehouse TV, and Global Television. Together, these campaigns garnered Sandra, and her then business partner, awards at Promax BDA, The Houston Film Festival and The New York Festival.
Trisha Lasar is a music entertainment executive and co-producer with over 15 years experience. Ms. Lasar, along with her former producing partner, was responsible for the production of more than 33 production music CDs, and has worked with such industry notables as Herbie Hancock. Ms. Lasar, along with her former producing partner, was also involved in providing the music for the Academy Award nominated documentary, Rosa Parks, A Legacy, and received a Platinum Album Award for Love Is Still Enough on the critically acclaimed soundtrack album of the film Jason's Lyric. Ms. Lasar has further distinguished herself in the music-entertainment industry over the last two years having worked closely with many leading composers, and building a prominent music library.
The Film and Music Company is a privately held Los Angeles based company.
# # #