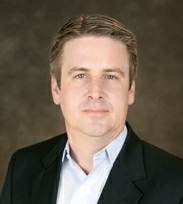 One red flag on one independent contractor could put a business in line for a thorough and complete audit.
Irvine, CA (PRWEB) August 28, 2012
Earlier this month, Professional Tax Resolution announced to small business owners that incorrectly utilizing independent contractors may increase their chances of receiving an IRS audit in the coming year. Since 2010, President Obama has earmarked funds that give government agencies the resources needed to investigate and enforce penalties on employers who have wrongly classified full-time employees as independent contractors. The Department of Labor, the IRS, and state agencies in 13 states are working collaboratively to retrieve missing funds that should have been paid. The result in 2010 was that the amount of revenue collected through has increased.
In an effort to cut costs in a depressed economy, many business owners have reduced labor costs by converting full-time employees to independent contractors, a classification that requires a form 1099 submission instead of a traditional W-2. Independent contractors do not require employers to pay as many employee benefits that full-time workers receive. However, using independent contractors diverts funds that are usually paid into federal and state income tax, social security, unemployment and worker's compensation. An additional catalyst to this employer behavior has been the passage of the Affordable Care Act, which requires employers with 50 or more employees to provide health insurance.
"In addition to paying back taxes and penalties, business owners who trigger suspicious activities with the IRS are putting themselves at risk for criminal implications," says Brian Hill, a Certified Public Accountant who specializes in tax resolution cases. "One red flag on one independent contractor could put a business in line for a thorough and complete audit."
Simply put, businesses should not try to cheat to minimize taxes. It is important to only use independent contractor status when that is truly the nature of the relationship. Additionally, Professional Tax Resolution recommends employers lessen their chances of receiving an audit by applying the following suggestions and avoiding the behaviors that would raise a "red flag" with the IRS.

Clearly define the company's workforce in writing. Independent contractors should sign a legal agreement indicating the nature of their relationship with the company and that they waive their rights to employee benefits. Additionally, have completely separate protocols and procedures for full-time employees and contractors, and train managers to implement effectively. All company documents should clearly define "employee" or "plan participant."
Job responsibilities should differ. If an employee changes status to a contractor, a clear change in duties should be apparent and included in the contract.
Avoid having a W-2 and a 1099 for the same employee in the same fiscal year. "Firing" someone one day and having them start as a contractor the next day is a clear "red flag" to the IRS.
Be sure the contractor is submitting paperwork appropriately. Having an independent contractor submit multiple SS-8 forms from the same company can put the business in line for audit. Having a contractor file for unemployment or worker's compensation sends a problem signal as well.
Hill also recommends hiring a third-party firm to perform an internal audit to lessen the chance the IRS will select the business. "Government audits will investigate a company's records for three years. So, it's a good idea to perform an audit voluntarily at least that often or whenever there is a significant change in the leadership or organization of the business."