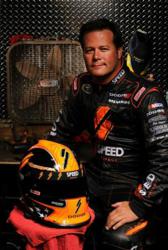 Teaming with Pro Comp is a perfect fit for SST. Their Extreme MT2 tires will be under the stadium spotlights where the cameras never blink.
Compton, CA (PRWEB) April 02, 2013
Prominent retailer of aftermarket parts for off-roaders, 4 Wheel Parts, recently announced that Pro Comp Tires is partnering with Robby Gordon's Stadium SUPER Trucks Series. The televised Stadium SUPER Trucks (SST) off-road racing events will feature Pro Comp Extreme MT2 tires on participating trucks. Pro Comp becomes the second tire manufacturer to sign for the 2013 Inaugural season of new concept, stadium-style off-road racing events.
"Teaming with Pro Comp is a perfect fit for SST," says Team 4 Wheel Parts racer Robby Gordon. "Their Extreme MT2 tires will be under the stadium spotlights where the cameras never blink." Robby Gordon's Stadium SUPER Trucks Series highlights live off-road motorsports action, reviving a groundbreaking concept pioneered by fabled racer Mickey Thompson. Gordon's contemporary take features electrifying off-road truck racing on dirt tracks populated with giant jumps, tight corners, and crossovers.
"Pro Comp Tires is excited to be a part of the Stadium SUPER Trucks and it really is the next step to put our tires to the test in the national spot light on NBC and in crowded stadiums throughout America," says Greg Adler, 4 Wheel Parts President & CEO. "We're excited Robby has put this form of off-road racing back into the stadium setting, and at Pro Comp we really think SST is going to be a huge success that we're happy to be a part of."
State of the art stadiums nationwide will host twelve 2013 season events and plans are to hold one internationally. The SST events will be televised on NBC via tape delay through the network and the NBC Sports Channel. Scheduled venues include Qualcomm Stadium in San Diego, Soldier Field in Chicago, Cowboys Stadium in Dallas, and the Metrodome in Minneapolis with Finals happening in Las Vegas.
Since 1992, Pro Comp Tires has been igniting off-road enthusiasts' excitement as an industry leader in manufacturing aftermarket suspensions, tires and wheels for trucks, Jeeps and SUVs. It began selling suspension systems and has evolved to deliver a wide range of high performance products to outfit off-road rides. Pro Comp's legacy is one of providing power and protection for owners looking to personalize their vehicles.
Team 4 Wheel Parts is a collection of off-road experts headed by the company's CEO & President Greg Adler. Robby Gordon and Brian Deegan are part of the team of racers who sell, own, and live the off-roading way of life.
About 4 Wheel Parts: 4 Wheel Parts is a retailer and service provider specializing in aftermarket parts for off-road and 4x4 enthusiasts. With 59 locations nationwide, 4 Wheel Parts supplements its retail centers with a robust mail-order and e-commerce distribution network to serve customers around the country and around the world. 4 Wheel Parts carries a large inventory of truck and Jeep parts, including fender flares, tonneau covers, nerf bars, and more.