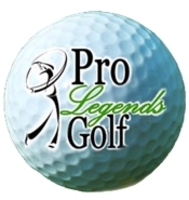 DENVER- July 2nd, 2010- Pro Legends Golf, Inc. of Greenwood Village, Co., has today announced a charity partnership with Hope4Heroes foundation of San Antonio, Texas. Pro Legends Golf produces and manages a series of celebrity golf tournaments across
Denver, CO (PRWEB) July 4, 2010
Pro Legends Golf, Inc. of Greenwood Village, Co., has today announced a charity partnership with Hope4Heroes foundation of San Antonio, Texas. Pro Legends Golf produces and manages a series of celebrity golf tournaments across the United States in conjunction with the Major League Baseball Players Alumni Association. http://www.mlbpaa.mlb.com.
"We are extremely excited to provide our support to this wonderful organization", states Pro Legends Golf President, Tom Lutes. "We can't think of a more worthy cause than the work done at Hope4Heroes".
Hope4Heroes has assisted hundreds of returning veterans from the Iraq and Afghanistan wars. Hope4Heroes provides counseling to returning soldiers and families. In addition, they assist with medical issues, job placement and vets suffering from post traumatic stress disorder. As their logo so properly states, "They defended us, now its our turn". Those that want to support our returning troops can participate in one of twenty two golf events scheduled by Pro Legends Golf over the next year in major league cities across the United States. You may also have an opportunity to play baseball with one of the legends of the MLB by signing up for a celebrity baseball game offered by Hope4Heroes at: http://www.hope4heroes.org/
The first golf tournament that will benefit Hope4Heroes is scheduled in Vail Colorado on August 9th, 2010 and is to be played at the exclusive Red Sky Ranch Golf Club. Attending the event among other MLB "legends" will be Bobby Grich, former six time all-star and three time gold glove winner with the Baltimore Orioles. You can register for this event at http://www.ProLegendsGolf.com . Just go to the "upcoming tournaments" tab and click on the Red Sky Ranch Vail Classic. Or if you are not a golfer but would like to participate in the event, you may sign up for the "Hope4Heroes VIP reception" the evening before on August 8th, 2010 to be held at the Grouse Mountain Grill in Beaver Creek, Co. Alumni MLB , Alumni Denver Broncos and Alumni NBA players will be on hand to meet and greet with guests. A "Silent Auction" of MLB memorabilia offered by the MLB Alumni Association will be offered to attendees. And when the MLB Alumni Association offers these items, you can be assured they will be valuable and rare pieces of baseball memorabilia.
With limited opening for tournament and VIP reception registration, Pro Legends Golf asks that you visit the website today and place your registration for the event no later than July 15th, 2010. An online payment may be made to reserve your spot in this incredible tournament. We would also like to invite all interested sponsors to visit the website and review the sponsorship information or call Tom Lutes at 303-309-6281. For more information please contact Tom at Tom(at)ProLegendsGolf(dot)com or go to the web site at http://www.ProLegendsGolf.com and register your foursome today.
###