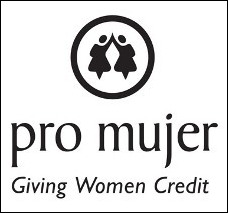 The institutions which participated in this year's competition are doing more than improving the world of microfinance; they are helping make microfinance institutions' performance better understood by the general public, a key step to building more inclusive financial systems for the poor
New York, NY (PRWEB) March 21, 2007
Pro Mujer , a leading microfinance and women's development network in Latin America, is pleased to announce that Pro Mujer Nicaragua has been awarded the 2006 Financial Transparency Award from the Consultative Group to Assist the Poor (CGAP).
The CGAP Awards Program, now in its third year, recognizes institutions that excel in financial disclosure. Pro Mujer Nicaragua received Merit Recognition in 2004 and 2005 for its efforts to comply with international and industry reporting guidelines, and this year won the top award for highest level of compliance. A total of 20 institutions received the award, two of them from Latin America.
"We are delighted to receive this award, which celebrates our efforts to provide financial and health services to poor women with high standards of accountability and transparency," said Gloria Ruiz, Director of Pro Mujer Nicaragua, one of five institutions in the Pro Mujer network.
"Pro Mujer Nicaragua is one among 3 microfinance institutions in the Latin America and Caribbean region that have ever won the top award in this global program and is a shining example for others. Sheer persistence and an extraordinary commitment to financial transparency were pivotal to its winning this well-deserved award," said Patricia Mwangi, Manager of the Financial Transparency Award.
Pro Mujer Bolivia and Pro Mujer Peru earned Merit Recognition in the same competition, which drew 230 applications from 62 countries worldwide, the highest number to date.
The Pro Mujer network was launched in Bolivia in 1990, the brainchild of two women, one American, Lynne R. Patterson, of Long Island, NY, the other, Bolivian, Carmen Velasco, of La Paz. Pro Mujer is a pioneer in combining financial services and healthcare for the poorest women entrepreneurs in Latin America.
"The institutions which participated in this year's competition are doing more than improving the world of microfinance; they are helping make microfinance institutions' performance better understood by the general public, a key step to building more inclusive financial systems for the poor," said Elizabeth Littlefield, CGAP CEO and World Bank Director.
Applicants were judged according to their compliance with international disclosure guidelines, including the industry-specific CGAP Disclosure Guidelines and the widely accepted International Financial Reporting Standards (IFRS).
About Pro Mujer
Pro Mujer is an international microfinance network that offers an integrated package of financial services, business training and healthcare to Latin America's poorest women entrepreneurs. Its integrated approach is a sustainable model for microfinance operations and helps the poor achieve economic security and improved health. Beginning in Bolivia in 1990, Pro Mujer now also operates in Argentina, Mexico, Nicaragua and Peru. It has disbursed $287 million in small loans averaging $192. Pro Mujer clients have saved $10 million in individual accounts.
Pro Mujer is a 501(c)(3) tax-exempt organization. More information is available on our web site, http://www.promujer.org
About CGAP
The Consultative Group to Assist the Poor (CGAP) is a resource center for the entire microfinance industry, housed at the World Bank, setting standards, offering technical and advisory services, training, and information on best practices, in addition to providing funding for innovative projects. Its 33 members – including bilateral, multilateral and private donors – are committed to building more inclusive financial systems that work for the poor. More information about CGAP is available at http://www.cgap.org
Media Inquiries
For more information about Pro Mujer, please contact:
Gloriana Guillen
Communications & Marketing Associate
Tel. +1 (212) 952-0181 ext. 14
# # #