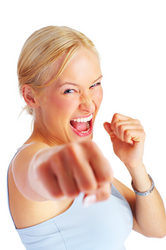 Nottingham, UK (PRWEB) January 29, 2009
It cannot be disputed that Proactol™ has proven itself time and time again for providing its customers with a 100% natural route to weight loss.
Barely having celebrated their 2nd anniversary, Proactol™ - for the second year running - has been voted by successful slimmers and dieticians for being one of the 5 top natural ways to diet in 2009 and has been featured in a leading online newspaper, The Telegraph.
An incredible achievement for such a short space of time.
As Katie Downing-Howitt, Product and e-marketing Manager of Proactol™ explained:
"At Proactol™ we have always prided ourselves for being one of the few dietary supplements available that can offer its customers a natural route to weight loss. So to have this achievement recognised is incredible, and something we wanted to instantly reward our customers for. That is why we have launched this campaign. To say a big thank you for all their support."
Featured alongside easy to follow exercise routines, dietary changes and group support networks, Proactol™'s ability - as a natural fat binder - to reduce consumer's dietary fat intake by 28% earned it a place in their feature.
This is not the first time that Proactol has been featured in a top newspaper, who have recognised and acknowledged Proactol™'s reputation. Proactol™ has also been featured in the Daily Express, the New York Times and just a few months ago in Florida Style magazine.
So to celebrate this success and say thank you to their customers, Proactol™ - for a limited time only - are offering all Telegraph readers the chance to receive a 10% discount when they next order Proactol™.* All they need to do to take advantage of this offer is enter TELNY9 when they come to the order page.
*when they order Proactol™ packages of 4 months and above
The Non-Surgical route to weight loss
Made from the cactus Optunia ficus-indica, Proactol™ is a clinically proven herbal supplement that is 100% natural, side effect free and has been found to:
Bind up to 28% dietary fat intake
Curb your appetite and food cravings
Reduce your calorie consumption by 150 calories per meal
And medically backed by the Medical Device Directive 93/42/EEC, Proactol™ can also offer consumers a range of other natural health benefits that can make their journey to weight loss even easier: increased joint flexibility, energy levels and less aches and pains.
As Aurora Barker, Practicing Nurse explains:
"Through the use of Proactol™, weight loss can be achieved that helps reduce the risk of further complications while enabling physical activity. The product is naturally sourced and helps us to eliminate fats from our diet before they are absorbed. Even better, the product helps us to feel full faster, reducing the amount of food we eat."
Through a combination of healthy eating, exercising daily and taking 2-3 Proactol™ supplements after every meal, many of Proactol™'s customers have managed to achieve a natural weight loss of 1-2lbs every week.
To become one of Proactol™'s next success stories and receive their 10% discount, simply visit http://www.proactol.com or alternatively call a member of their team using a local telephone number.
About Proactol™
Dedicated to offering their customers the best in weight loss results, Proactol™'s recent appearance in the Telegraph is just further testament to their reputation for being a natural weight loss solution.
In fact news of Proactol™'s various campaigns and success stories has been featured in an array of publications across the globe. Discussed in the Daily Mail, Florida Style Magazine and the Denver News, Proactol™ has proven beyond a shadow of a doubt that it is possible to achieve the body you have always wanted without having to resort to surgery. Reaching your weight loss goals is possible.
For More Information
Interested in receiving a sample or are looking for a weight loss product for publicity purposes? Please feel free to contact Katie Downing-Howitt on +44 (0) 115 9708449 or on her email Katie@proactol.com.
USA & Canada: 1-800-388-9957
United Kingdom: 0115 979-8449
Australia: 1-800-046-194
International: 044-115-979-8449
###