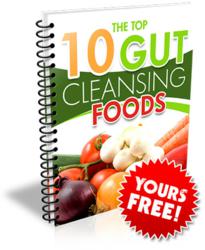 Boston, MA (PRWEB) April 05, 2013
In a new article from eProbiotics.com the author discusses how healthy gut and colon health is so essential to the overall health of the entire body. In the article, it is mentioned that probiotics are the good bacteria that are found naturally in the digestive system to keep a healthy balance and can be found in food sources such as kefir, yogurt, or even probiotic supplements.
The article continues to detail how doctors have discovered that ideal gut and colon health happens when there's a minimum of 85:15 ratio of good bacteria to bad bacteria. Any time this particular ratio falls out of the ideal then it is possible for digestive problems to begin to arise. Health professionals suggest taking in between 10 and 25 billion colony forming units of healthy bacteria each and every day. Taking in this specific amount of probiotics supplies the good bacteria needed in order to reduce the unhealthy effects of bad bacteria.
The full article on gut and colon health is available at http://eprobiotics.com/probiotics-for-gut-and-colon-health/.
About: eProbiotics.com is a new website that was launched in March of 2013 in order to educate the community in the importance of digestive and intestinal health and how maintaining a healthy balance of good bacteria can combat many illnesses. Recent topics have included probiotics as a treatment to cancer, understanding the benefits of probiotics, probiotics and stress induced IBS, the diabetes and probiotics connection, as well as several other highly informative articles are availabl to help people understand the connection between intestinal health and overall health.
A free guide on cleansing foods and intestinal health is available at http://eprobiotics.com/free-report. The free guide has been made available to show people which natural foods they can begin to eat to increase healthy bacteria and improve overall intestinal and gut health.