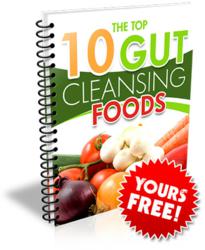 Boston, MA (PRWEB) April 18, 2013
In a new article from eProbiotics.com, the author discusses how recent findings demonstrate that supplementing with probiotics and probiotic supplements may provide relief from the symptoms that accompany colitis, the inflammatory bowel disease that can cause open sores to form on the intestinal walls and other afflicted areas.
In the article, it is mentioned that probiotics are the good bacteria that are found naturally in the digestive system to keep a healthy balance and can be found in food sources such as kefir, yogurt and probiotic supplements.
The article details how doctors continue to search for an exact cause of colitis; in the process they discovered that probiotics actually prevent harmful bacteria from adhering to the lining of the digestive walls and preventing intestinal inflammation.
Since the immune and digestive systems are closely related, and those with colitis appear to have compromised immune systems, the article details how scientists are now exploring the link between bacteria and colitis
Doctors have also discovered that optimal digestive health occurs when there is a ratio of 85:15 good to bad bacteria, and recommend consuming between 10 and 25 billion colony-forming units of probiotics each day.
For the full article on probiotics and treatment of colitis, visit http://eprobiotics.com/probiotics-for-treatment-of-colitis/.
About: eProbiotics.com is a new website that was launched in March of 2013 in order to educate the community in the importance of digestive and intestinal health and how maintaining a healthy balance of good bacteria can combat many illnesses. Recent topics have included probiotics as a treatment to cancer, probiotics for improved flu response, probiotics for gut and colon health, understanding the benefits of probiotics, probiotics and stress induced IBS, the diabetes and probiotics connection, as well as several other highly informative articles are available to help people understand the connection between intestinal health and overall health.
A free guide on cleansing foods and intestinal health is available at http://eprobiotics.com/free-report. The free guide has been made available to show people which natural foods they can begin to eat to increase healthy bacteria and improve overall intestinal and gut health.