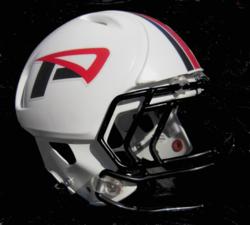 I believe ProCap will become the standard for protecting athletes against concussion in football.
Erie, PA (PRWEB) August 08, 2012
Protective Sports Equipment, Inc. (PSE), the manufacturer of ProCap, a safety accessory affording significant protection against concussion in football, announces an important ruling by the National Federation of State High School Associations (NFHS). After an extensive examination by the Football Rules Review Committee, ProCap is permitted for use on game day in high school football. This ruling will benefit thousands, perhaps hundreds of thousands, of football players at all levels of the game.
Douglas Tippin, PhD, MD and Ch. Board of PSE, commented that this ruling comes at an important time. "The very game of football is at risk as we more fully appreciate the hazards to players exposed to concussive and sub-concussive blows. It's clear player safety is NFHS's highest priority and after exhaustive review of scientific data, lab and field tests, testimony by leading medical researchers and former NFL players NFHS came to an affirmative decision. Lab results show that every helmet tested with ProCap is safer for each key measure investigated."
Mark Kelso, former NFL Pro Bowl player, wore ProCap during his playing days and believes it extended his career by five years. He credits ProCap with his having a clear head in his life today. He commented, "I'm thrilled ProCap will be used in games and in practice. It's important young athletes have the opportunity to experience all the great attributes associated with football while minimizing the risk of injury. I benefited from ProCap and want current players to have the same opportunity. I believe ProCap will become the standard for protecting athletes against concussion in football."
Mark Huston, head football coach for Anthem Preparatory Academy, watched this ruling closely. "I played QB in college and a concussion ended my career. Player safety is my number one concern and our program will outfit each of our players with ProCap this season. This ruling may just help save the great game of football!"
About ProCap
ProCap is a safety accessory utilizing "soft-shell technology". ProCap has demonstrated in field studies and in NFL sponsored labs the capacity to reduce the frequency and severity of concussions. Research shows that young players are especially susceptible to even relatively moderate blows. ProCap is constructed of highly advanced, proprietary, light-weight urethane foam and is patent protected. ProCap provides a protective shell and attaches easily to the exterior of a standard helmet. It can be painted to match team colors and accepts team decals. The design of ProCap III, PSE's most recent introduction, provides a sculpted, kinetic look that players find attractive.
PSE is accepting orders for ProCap for the 2012 and 2013 seasons. PSE is rapidly expanding its capacity to meet growing demand. Individuals and teams may purchase ProCap by calling 800-444-1146 or visiting TheProCap.com. ProCap III retails for $79.95 and extended multi-year payment plans are available for team purchases.
For more product information, please contact Tom Woodward at Tom.Woodward(at)TheProCap(dot)com or call (480) 414-7008.