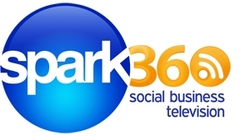 If someone has a fluid, and we mean that in the engineering sense - gas or liquid - that needs to be monitored, metered or controlled based on level or temperature or pressure or flow or any combination of those, then we can build a system to do that
Dallas, TX (Vocus) October 18, 2010
Ask Vector Systems vice president Ken Smith what his company does and he can distill the essence of his highly technical world of process control systems in one paragraph:
"If someone has a fluid, and we mean that in the engineering sense - gas or liquid - that needs to be monitored, metered or controlled based on level or temperature or pressure or flow or any combination of those, then we can build a system to do that," Smith says. And for the last 23 years, Vector Systems has successfully provided its technical and manufacturing prowess primarily for the power and petrochemical industries.
But the company is now ready to take the next step and offer its services to a wider range of companies, and that effort is detailed in the latest spark360 "Social Business Video" profile, now available for viewing at spark360.tv.
The spark360 cameras go on location at the McKinney, Texas headquarters of Vector Systems, where the company designs, manufactures and assembles its specialized equipment. Inside the 36,000 square-foot facility, welder's sparks fly, huge sections of pipe and metal are slowly moved by large indoor cranes, and workers crawl all over steel structures installing hardware for functions such as programmable logic control, air pollution solutions and chemical process control. The company uses three-dimensional modeling software to design the systems that are built for each customer's specific needs. Vector Systems also makes its own industrial control equipment - an electrical control panel that can help run its own systems or is sold separately to outside vendors.
All the equipment is then assembled onto a module that sits on steel skids which are easily attached to a company's existing infrastructure. In the past, that's meant skidded assemblies that have been used to process liquids, gases and semi-solids such as emissions at power plants and petrochemical facilities, ammonia for refrigeration, and pulp at paper manufacturing facilities. The company's equipment can also be found at hospitals, universities, food and beverage companies, and gypsum and cement providers.
Now Vector Systems president and founder Brian Ovens says his company is ready to expand and assemble its modularized systems for more companies.
"With the processes and the technologies we use for our structural steel fabrication, and our pressure and process piping capabilities for refineries and petrochemical power plants, we can use those same technologies, those same design standards, and those same industry standards to build equipment for virtually any industry," Ovens tells host/managing editor Renay San Miguel during an interview in the spark360 virtual studio.
Vector Systems director of operation Dustin Davinia gives the spark360 crew a guided tour of the McKinney facility with special emphasis on the value proposition of the company's skidded assemblies. "Basically a skid is a steel structure that we bolt off-the-shelf components onto," Davinia said. "It lasts longer, it's less maintenance for the customer down the road, and we can save probably two weeks' time building the skid completely out of stainless steel. We do the wiring, we do the plumbing, we test it before it leaves here so our customer doesn't have to worry about whether or not it's going to work when it gets there. We ship it out, they bolt it into place, they hook up their utilities and it's good to go."
spark360 executive producer Steven Swaim says, "It's exciting to see how Ken and his team are transforming their product line to be able to leverage their years of experience and success in the energy field to cross over into other sectors. This is a testament to the ingenuity and expertise of this group."
"The skids are one of the more fascinating parts of the Vector Systems story," says San Miguel. "You see these big steel platforms brimming with pipes, tubing, instrumentation racks and junction boxes, and you really get a sense of how Vector Systems has mastered a mix of heavy-metal manufacturing and high-tech wizardry. We think we've captured a real sense of the complex business of process control systems, but we also believe we're telling a compelling story about the dedicated people making a claim for a bigger part of that business segment."
About spark360
spark360 is a Web-based business television program that celebrates the spark of entrepreneurship in America by featuring the unique stories of small and middle-market businesses.
spark360 also provides a credible and relevant outlet to get your story to a global marketplace through our exclusive 360 Distribution social media platform. spark360 delivers broadcast-quality, network news-style programs via a comprehensive SEO-optimized "full circle" distribution strategy that reaches every corner of the Internet.spark360 is a division of Splash Media, L.P. http://www.spark360.tv
For media inquiries for spark360, please contact: Steven Swaim sswaim(at)spark360(dot)tv
About Splash Media
Splash Media L.P., based in Addison, Texas, creates and develops custom web-based communications and training solutions that are powered by video. We specialize in developing video communications strategies and video delivery platforms that drive our customer's bottom line. Splash Media is a leader in the Enterprise Video Communications industry and has been delivering Internet enabled strategic video solutions since 2004. http://www.splashmedia.com
For media inquiries for Splash Media, please contact: Chris Kraft ckraft(at)splashmedia(dot)com
###