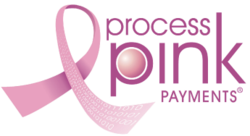 We're excited to partner with TeamUnify and offer TeamUnify customers with an integrated Payment Solution
Lodi, CA (PRWEB) May 05, 2011
Process Pink Payments, LLC ("Process Pink"), an emerging leader in payment processing services, announced today that TeamUnify has selected Process Pink as its exclusive endorsed provider of credit, automated check handling ("ACH") and debit card processing. Process Pink integrated solution enables TeamUnify's software platform, designed specifically for swim schools with an ability to accept credit, ACH and debit cards. Process Pink's offering makes it easier and more convenient for members of swim club and swim lesson programs to make their payments plus reduce the time and energy spent by administrators in managing the collection of payment from their members.
"We're excited to partner with TeamUnify and offer TeamUnify customers with an integrated Payment Solution," said Anthony Holder, President of Process Pink. "Not only do customers benefit from state-of-the-art TeamUnify software platform that can help them streamline operations and maximize profitability, they are now able to save money on credit card processing through Process Pink's Payment Solution," added Anthony Holder.
To promote Process Pink's Payment Solutions and its integration into TeamUnify's software platform, Process Pink is proud to announce its official sponsorship of TeamUnify "Immersion Tour 2011". TeamUnify Immersion Tour promotes continuing education through TeamUnify University.
If you are interested in learning more about Process Pink Payment Solutions and TeamUnify Software Platform, please contact TeamUnify at 1-888-326-8643 or sales(at)teamunify(dot)com for more information.
About Process Pink Payments:
Process Pink Payments, LLC ("Process Pink"), a subsidiary of Unified Payments, LLC, is a leading socially responsible provider of payment processing services to small, medium, and large-size merchants across the United States. By being a socially responsible company, Process Pink works with its merchants to give back to the National Breast Cancer Foundation. When a consumer makes a credit card purchase at a Process Pink participating merchant, a portion of transactions is donated to the National Breast Cancer Foundation.
For more information, please visit http://www.processpink.com.
About TeamUnify:
The genesis for TeamUnify started when Tom Fristoe became President of Tri Valley Masters Swim Team, as well, his association with Pleasanton Seahawks Swim Team, where his three daughters swam.
Tom and long-time friend Ming Lee started the long development process of engineering and then re-engineering the platform as they learned what worked best to enable the greatest productivity with the least amount of work. In the summer of 2007 TeamUnify moved from the "helping stage" and incorporated. The name TeamUnify was chosen because is represents our mission to unify a team together. In the process, we re-located to Bend, Oregon and opened our offices.
The full-time effort quickly delivered results. We raced from a handful of teams to 1,000+ and are now growing at nearly 40 new teams every month. Add to this, the revolutionary family of mobile products called OnDeck, TeamUnify continues to establish new standards for how swim teams, coaches and lessons programs will manage themselves more effectively with less effort. The result is a software platform, designed specifically for swimming, that delivers centralized business process optimization that's really easy-to-use. The platform is time tested, with intelligent automation; SwimOffice will help a swim team perform far better than today.
For more information, please visit http://www.teamunify.com.
###