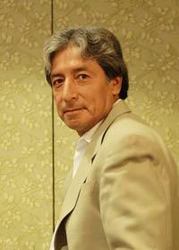 When clients deploy their own end-user tools to procure goods and services for everyday tasks, procurement is able to concentrate on corporate-wide initiatives
Mechanicsburg, PA (Vocus) February 26, 2010
Puridiom, a leading Procure to Pay solutions provider, announced today that President and CEO, Jesus Ramos, has been named a Provider Pro to Know by the Supply & Demand Chain Executive. Mr. Ramos is honored to be recognized by the Supply Chain Industry as an individual who has personally helped clients address the challenges of the recession and prepare for the recovery ahead.
The Supply & Demand Chain Executive Editorial and Advisory Board members selected provider Pros to Know from among scores of nominations. The prestigious listing is released annually and highlights providers who continue to develop the tools and strategies needed to enable organizations to manage the supply chain.
"This year's Provider Pros to Know have shown themselves to be thought-leaders in the Supply Chain industry," said Andrew K. Reese, editor of Supply & Demand Chain Executive. "Highlighting the learnings that the Provider Pros to Know have taken out of the Great Recession provides our readers with a wealth of best practices that they can apply in their own supply chains, as well as insights into how leading organizations are positioning themselves for competitive advantage in the Great Recovery ahead."
Mr. Ramos, as the main architect of Puridiom, believes in providing the necessary tools to customers to allow a wider and more real-time view of procurement initiatives. "When clients deploy their own end-user tools to procure goods and services for everyday tasks, procurement is able to concentrate on corporate-wide initiatives" says Ramos. "The goal is to allow procurement to contribute to the bottom line and not just be seen as solely pushing paper."
As the economy regains steam, Mr. Ramos warns that it will be easy to return to past practices and indicates it is imperative to continue with spend management and increased sourcing initiatives. In the meantime, Puridiom continues to design and introduce additional tools to allow businesses, large and small, to bring more spend under management, participate in cooperative buying arrangements and forge more productive relationships with key suppliers.
About Puridiom
Puridiom, a leading Procure-to-Pay solution provider, addresses pain points in the supply chain through the application of innovative technologies and services. Puridiom's unique blend of dynamic personalized services, domain experience, and forward-looking, easy-to-use solutions enable organizations to gain a competitive position and transform business into a strategic resource savings solution.
Puridiom, headquartered in Mechanicsburg, Pennsylvania, continues to deliver compelling results in performance and costs. For over 27 years, they have listened to their clients and forecasted market trends, always at the forefront of innovation and addressing evolving SCM challenges. Visit them at their website to learn more.
About Supply & Demand Chain Executive
Supply & Demand Chain Executive is the executive's user manual for successful supply and demand chain transformation, utilizing hard-hitting analysis, viewpoints and unbiased case studies to steer executives and supply management professionals through the complicated, yet critical, world of supply and demand chain enablement to gain competitive advantage.
###