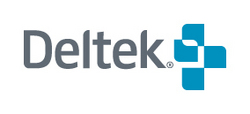 With the GovStart packaged solution we will be enabling small and emerging government contractors the ability to quickly and affordably implement a complete procurement lifecycle management solution
Herndon, VA (Vocus) January 5, 2009
Deltek, Inc. (NASDAQ: PROJ), the leading provider of enterprise applications software for project-focused organizations, today announced the release of GovStart, a turn-key software solution that enables small and emerging government contractors to quickly and easily implement a complete business development solution to manage their entire procurement lifecycle. GovStart is an all-inclusive offering including Deltek's industry-leading GovWin product, hosting, quick-start implementation and ongoing maintenance and support. The package also allows for an optional pre-populated pipeline of government opportunities and comes with two year, lease-to-own financing terms.
The GovStart packaged offering features Deltek GovWin, a comprehensive business development and capture management software solution designed specifically for government contractors. GovWin is capable of managing the complete procurement cycle, from opportunity identification and management, to contract award, contract data management and closeout. Through combining GovWin with the necessary implementation and maintenance and support tools, the GovStart packaged solution will enable smaller government contractors the ability to get up and running quickly on a complete business development solution.
The offering will be available via a hosted service managed by Deltek partner, Technology Business Solutions (TBS) that specializes in providing hosted application services for government contractors and other project-based businesses. The hosting and quick-start implementation offered by TBS adds to the simplicity of the GovStart packaged offering by eliminating the burden of defining and developing an infrastructure and staff to support the solution and offers optional on-going functional support.
The optional pre-populated pipeline of opportunities defined by the customer's competency and customer focus is offered by Deltek partner, FedSources, the nation's premier provider of government market intelligence.
FedSources says that roughly one in four federal contract dollars spent goes to small businesses. "As national economic conditions compel more businesses, large and small, to seek opportunity in the $450 billion federal government market, tools like Deltek's GovStart can provide the jump-start that an emerging small business needs to win more business," said Ray Bjorklund, FedSources Senior Vice President and Chief Knowledge Officer.
"With the GovStart packaged solution we will be enabling small and emerging government contractors the ability to quickly and affordably implement a complete procurement lifecycle management solution," said Jim Rogers, Vice President of Product Marketing at Deltek. "With many of the economical and supporting barriers that these smaller companies face, previous solution offerings may have been unobtainable or posed to large of an effort to implement."
ABOUT DELTEK
Deltek, Inc. (NASDAQ: PROJ), is the leading provider of enterprise applications software designed specifically for project-focused businesses. For more than two decades, our software applications have enabled organizations to automate mission-critical business processes around the engagement, execution and delivery of projects. More than 12,000 customers worldwide rely on Deltek to measure business results, optimize performance, streamline operations and win new business. Visit http://www.deltek.com.
ABOUT FEDSOURCES
FedSources, A Washington Management Group Company
Market Intelligence Services and Consulting Services
FedSources provides information and insight to industry and government decision makers via market intelligence services, customized consulting and informational events. These programs, underscored by a hands-on approach to client support, have been enabling companies and government agencies to make better business decisions for more than two decades. FedSources is headquartered in McLean, VA. For more information visit http://www.fedsources.com .
ABOUT TECHNOLOGY & BUSINESS SOLUTIONS
Technology & Business Solutions LLC (TBS) is the leading provider of expertise class hosting services specifically for the entire suite of Deltek products. With almost 400 clients, thousands of users around the globe utilize TBS hosting service to gain highly secured remote 24 / 7 system access. Clients are provided Deltek software ownership and control of their system with no IT investment. Visit http://www.tbs-llc.com .
###