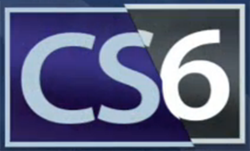 This brand new edition of Creative Suite 6 Master Collection will contain Photoshop CS6 Extended, Illustrator CS6, Dreamweaver CS6, InDesign CS6, Premiere Pro CS6, After Effects CS6, Flash Pro CS6, Acrobat X Pro, and more...
New York, NY (PRWEB) March 29, 2012
ProDesignTools.com, a leading site covering Adobe® and other design software, today announced two weeks remain in its Spring Sweepstakes — with a grand prize of the full commercial version of the upcoming Adobe CS6 Master Collection Suite, a software collection valued at US$2,600.
This brand new package of Creative Suite® 6 will likely include the following products: Photoshop® CS6 Extended, Dreamweaver® CS6, Illustrator® CS6, InDesign® CS6, Flash® Professional CS6, Premiere® Pro CS6, After Effects® CS6, Acrobat® X Pro, and more — see details on the timing and features of CS6.
This giveaway is open to residents of the USA, Canada, Mexico, Europe, UK, South Africa, Australia and New Zealand — and there are four different ways to enter: via Facebook, via Twitter, via a comment, or by simply submitting an email address. Each of these actions counts as a single entry into the drawing; so if a visitor completes all four, that's a total of four unique chances to win the CS6 Master Suite.
ProDesignTools has given away thousands of dollars of new Adobe software over the years to many lucky winners, including CS5.5 Design Premium, Photoshop CS5, Lightroom® 4, Photoshop Elements 10, and Acrobat X Pro. For this third contest of 2012, submissions will be accepted until 11:59pm EDT on Friday, April 13th, 2012.
Please see the main page for complete rules and to enter today: "Win New CS6 Master Collection Free! Our Best Giveaway Ever"
Make an impact with exquisite design for virtually any screen. Adobe Creative Suite 6 Master Collection software is a comprehensive creative environment that provides a full complement of design and production tools. Deliver print, web, and video projects across media to the latest cutting-edge devices. Design with professional imaging, vector, and page layout tools; develop online experiences with the ultimate web tools; and create mind-blowing video with high-performance editing, effects, and audio tools. Use Master Collection to reach audiences in new ways—mobile apps, digital magazines, HD video, and more—all with one incredible offering.
About ProDesignTools
ProDesignTools.com is a leading website focused on Adobe and other design software. Get the latest news and reviews, tips and tutorials, deals and discounts — and now through April 13th, enter to win a free and full Adobe CS6 Master Collection suite. See site for complete giveaway terms and conditions.
###