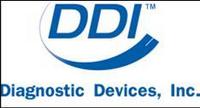 We already are in Latin America, Africa and the Middle East
Charlotte, N.C. (Vocus) October 1, 2009
Prodigy® brand blood glucose monitoring systems will now be available across Europe after Prodigy Diabetes Care, LLC, received its regulatory CE Mark.
Prodigy Diabetes Care, LLC, is an affiliate of Diagnostic Devices, Inc., which announced the regulatory approval Monday.
"We already are in Latin America, Africa and the Middle East," said Rick Admani Abulhaj, DDI's chief operating officer. "But the CE Mark now puts our meters and test strips in more than 30 additional countries, making us a truly global company."
A CE Mark is a requirement for products sold in European markets, assuring those products meet health and safety standards in accordance with European Directives.
The continued growth comes weeks after the North Carolina-based medical device manufacturer announced its plan to end manufacturing in China and move those jobs back to Charlotte. Relocating manufacturing from China is expected to create as many as 200 jobs in North Carolina during the coming 24 months. With Prodigy® meters utilizing cutting-edge technology and science, the company is in the process of hiring engineers and other technical professionals for its growing line of products.
About Prodigy® Glucose Monitoring Systems:
Prodigy® Meters are distributed by a privately owned company headquartered in Charlotte, N.C., that develops, manufactures and markets technology-based diabetes products, with a focus on audible blood-glucose meters. The Prodigy® product line offers "talking" meters especially beneficial to the sight-impaired diabetic market. The Prodigy Voice™ is the only meter for blind or low-vision diabetes patients to earn awards from both the National Federation of the Blind and the American Foundation for the Blind. More information on Prodigy® can be found at http://www.prodigymeter.com .
GRNRO7 9/28/09
Contact:
Pete Bosak
Diagnostic Devices, Inc.
Direct: 704-285-6409
Cell: 980-322-5486
###