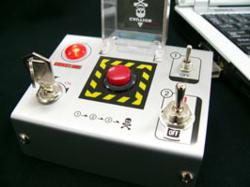 The tools and resources provided by Product Launch X are some of the best-kept secrets in the world of business
Stamford, CT (PRWEB) November 22, 2011
Businesses looking to launch new products now have an easy and effective way to learn to promote and build their brands through Product Launches, Product Launch X.
The company specializes in product launch information, making it possible to create an extremely successful release for just about any type of product or service. Product Launch X serves as a resource that allows prospective businesses to learn more about the dynamic strategy of implementing a product launch.
"This site provides information about an innovative and proven way to successfully introduce products into the marketplace and get them in front of consumers," said Greg Netland, spokesperson for Product Launch X. "We have spent a great deal of time researching the roles that customers, businesses and clients play in a product launch, and have used this knowledge to approach launches in an efficient and highly effective manner. We're now happy to share this expertise with businesses and entrepreneurs across the country."
The concept behind Product Launch X is that by building momentum, businesses can learn how to create anticipation and excitement leading up to the launch of their product or service. The company even has tools available to help its clients learn more about not only promoting and marketing a product, but also generating solid leads.
By focusing on key steps and the critical assets of each brand, the company has also developed the optimal product launch toolkit for any business looking to introduce a new product into its market.
"The tools and resources provided by Product Launch X are some of the best-kept secrets in the world of business," said Netland. "We cover everything from analytics to strategy through a comprehensive and research-based process."
The company has also launched its website, http://www.ProductLaunchX.com, which is open to all users and requires no registration fees. To access the free toolkit, simply connect with Product Launch X on Facebook.
###