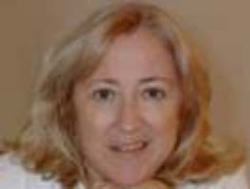 "With the way the economy is going recently, people want to buy products, but are reluctant to spend money on products that haven't been tried and tested. We want to fill that gap."
Bradenton, FL (PRWEB) September 15, 2010
Last night at the MTV Video Music Awards, Lady Gaga wore a dress that looked like meat. Though the dress was reminiscent of raw meat, the dead giveaway were the shoes that made her feet look like two rolled rump roasts, complete with the strings to tie them for roasting. Aside from her music, what makes Lady Gaga so popular is that she's outrageous and always coming up with new things.
"People love new things. In fact, once an online product reaches a few months of age, it's passé and people are ready for something else," said Pat Marcello, who recently launched her new site "The Product Research Lab at http://ProductResearchLab.com. "We want to stay cutting edge, to try the newest products, often before they're even launched, and to give a good review about what they are and what they can do for the customer. We want to be the Lady Gaga of Internet marketing, telling the truth about the products we review, be it good news or bad – the more outrageous, the better."
As an Internet marketer since 2003, Marcello has focused most of her time in the search engine optimization and content creation fields, as an avid blogger. This new endeavor is just a way to give people a "Consumer Report" on products that people are attracted to buy, but are really still on the fence. "With the way the economy is going recently, people want to buy products, but are reluctant to spend money on products that haven't been tried and tested. We want to fill that gap."
The first product review for the Product Research Lab is one for "Mobile Monopoly," a course presented by Adam Hopwitz, which teaches marketers how to get into the hot new marketing target – mobile phones. Five times as many people have cell phones as home computers, so there is a huge market. Selling people items from ringtones to text dating, horoscopes, money for gold, and college scholarships are already quite popular. There's really no end to what can be marketed on the mobile Web.
For more information about Product Research Lab and new reviews on products that have recently launched, visit http://ProductResearchLab.com and get the information you need to make an informed choice. "With the advent of this site, there's no longer a need to be shooting in the dark. Choose the products that work well and are right for you without buying products that aren't effective," Marcello said. "Just don't expect us to sugar-coat our reviews. You may be shocked at what you learn from time to time, but the information will be the most honest and helpful that we can provide.
###