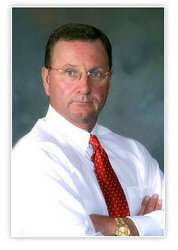 Corporations owe consumers safe products -- especially when the products are intended for infants and children.
Alexandria, LA (PRWEB) December 16, 2009
Last week, the Consumer Product Safety Commission announced the recall of 24,000 Amby Baby Motion Beds after the suffocation deaths of two infants. This announcement comes just two weeks after the nation's largest crib recall. On November 23, over 2 million Stork Craft cribs were pulled from shelves after four infants' deaths were linked to the cribs' drop-side rails. Each year, an average of 82 children under 5 years old will die from injuries inflicted by nursery products. These products caused 64,000 ER visits in 2008 alone.
Attorney Richard J. Arsenault, of Neblett, Beard & Arsenault, has noted a "troubling trend" in recent recalls of infant and children's products.
"Corporations owe consumers safe products -- especially when the products are intended for infants and children," said Arsenault.
Arsenault recently filed a lawsuit against Stork Craft for the suffocation death of a 7-month-old Louisiana boy. The suit filed in U.S. District Court for the Western District of Louisiana (Docket # 6:09-CV-01976) alleges that Stork Craft's disregard for safety resulted in the infant's death. Three other deaths and over 100 injuries have been associated with the Stork Craft cribs.
"It is appalling to think these products make it to store shelves to begin with. One of the biggest risks associated with infants' sleeping environments is the risk of suffocation/strangulation. These companies should know this and consequently need to do more to protect our children. Our regulatory agencies need to become the watch dogs we so desperately need. Thankfully, the tort system provides an additional safety net….sadly, however, too late to prevent the deaths and injuries that have already occurred," added Arsenault.
Over the last few years, the nation has been rocked by a series of recalls aimed at children's products. Risks of lead contamination, choking hazards, dangerous magnets, defective nursery products and the recalls of millions of children's sleeping environments have left parents shaken and calling for reform in Washington.
"The current safety standards established for many infant and children's products are often too weak to ensure the safety of our most vulnerable citizens. The tort system motivates wayward companies to clean up their act and make safety a priority. The system's indirect regulatory function, through product liability litigation, often takes up the slack where governmental agencies may fail," concluded Arsenault.
About Neblett, Beard & Arsenault
Richard J. Arsenault is an attorney with Neblett, Beard & Arsenault in Alexandria, LA. For more information, contact Nicole at 318-794-0301 or visit the firm's Web site at http://www.nbalawfirm.com.
# # #