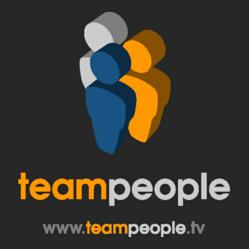 "We are very excited about this important undertaking as the UN adds new capabilities to their facilities and looks to enhance their current media support services with new ones." - Ernie Crow
Falls Church, VA (PRWEB) June 11, 2013
TeamPeople is a woman-owned business and an experienced media staffing company with a solid track record of broadcast, corporate and government expertise. The company works throughout the United States and United Kingdom providing a full range of temporary, long-term, permanent placement and consulting services to their staffing clients. "We are very excited about this important undertaking as the UN adds new capabilities to their facilities and looks to enhance their current media support services with new ones," said Ernie Crow, principal at TeamPeople.
TeamPeople will be recruiting and hiring for the following positions:

Media Systems Technician
Media Production Technician
Maintenance Technician
Service Desk Technician
Editor
Please visit our job board to see full job descriptions and apply online.
TeamPeople recruits, hires and manages creative and technical talent in all positions of media production and AV support. As a staffing company founded and operated by media professionals, TeamPeople understands the nuances of media production and values the close relationships they form with both their clients and talent. TeamPeople is headquartered in the Washington, DC area but works nationwide. The company's success is reflected in an impressive client list that includes government, Fortune 500 corporations and many of the best-known broadcast & cable networks in America.
For more information on our services visit our website.