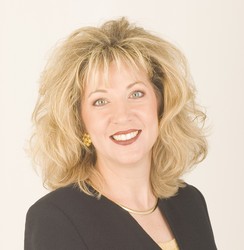 Six Ways Managers Can Work Leaner and Meaner on a Lower Budget
Highlands Ranch, CO (Vocus) February 24, 2009
Tough economic times are packing a one-two punch in the workplace. First, everyone is forced to do more with less (POW!). Second, you have to do it all while dealing with the nagging anxieties that come with an uncertain economy--threats of workforce reductions, bankruptcies, cost containment, you name it (POW, again!).
So how do we cope--as leaders and as productive employees?
"To succeed and keep their doors open," says Laura Stack, professional speaker and president of The Productivity Pro®, Inc., "companies must make more money but spend less money and create greater results with fewer resources. You could attempt to cut salaries, benefits, staff, costs, or the quality of your products--all poor options. A better choice? Increase employee productivity."
Stack continued, "If you have 10 people, and you can get them to improve their productivity by 10%, you just effectively added another staff person without increasing salary expense--a much more attractive response. To do this, your managers and employees need your help."
To encourage news writers and editors to alert their audiences to the importance of productivity during down times, Stack is making available her proprietary "Six Ways Managers Can Work Leaner and Meaner on a Lower Budget" for reprint with attribution.
Stack's tips include:
1. Stop being a control freak: get comfortable with a lack of control.
2. Give yourself a break: stay positive and gain perspective.
3. Know your job: spend time on activities that match your talents and expertise.
4. Break habits, build systems: forget "that's the way we've always done it.''
5. Analyze your relationships: rebuild your personal and department's boundaries.
6. Find the bottom line: are you a must-have or a nice-to-have?
To receive a copy of the article, email Laura (at) TheProductivityPro (dot) com with "Down Times Article" in the subject or download from her website at http://www.productivitypro.com/FeaturedArticles/article00115.htm . For more tips on how to boost employee productivity and achieve maximum results in minimum time, please visit the Media Room at Laura Stack's media room. Free articles are available and reprint permission is provided.
About The Productivity Pro®, Laura Stack
Laura Stack is a personal productivity expert, author, and professional speaker who helps busy workers Leave the Office Earlier® with Maximum Results in Minimum Time®. She is the president of The Productivity Pro®, Inc., a time management training firm specializing in productivity improvement in high-stress organizations. Since 1992, Laura has presented keynotes and seminars on improving output, lowering stress, and saving time in today's workplaces. She is the bestselling author of three works published by Broadway Books: The Exhaustion Cure (2008), Find More Time (2006) and Leave the Office Earlier (2004). Laura is a spokesperson for Microsoft, 3M, Xerox, and Day-Timer®, and she has been featured on the CBS Early Show, CNN, and the New York Times. Her clients include Cisco Systems, Sunoco, KPMG, and Nationwide. To have Laura speak at your next event, call 303-471-7401. Visit the Productivity Pro(R), Inc. website to sign up for her free monthly productivity newsletter.
The Productivity Pro, Inc. contact:
Laura Stack, MBA, CSP
CEO & President
Phone: 303-471-7401
Laura (at) TheProductivityPro (dot) com
http://www.TheProductivityPro.com
# # #