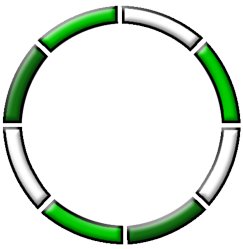 Tokyo (PRWEB) February 20, 2013
MyProjectorLamps is pleased to announce the opening of its 7th international office in Tokyo, Japan. The office opening points to execution of the company's growth strategy outlined in a 2008 memo and approved by the board of directors at the annual general meeting in May of 2009. The stated objective at the time was to grow revenue by opening offices in international markets. At the time the company had one office in Calgary, Canada. Since September of 2009, the projector lamp retailer has opened additional offices in the Netherlands, the United States, Australia, Mexico and Brazil.
The company was founded on February 3rd, 2005.
MyProjectorLamps sells projector lamps for DLP and LCD projectors wholesale through loyalty accounts and direct to consumers as well. The company offers a massive range of projector lamps, encompassing almost the entire market of projectors, totaling over 8000+ different DLP and LCD projectors. The company sells primarily Philips, Osram and Ushio projector lamps at prices that are competitive with the rest of the online marketplace.
The office opening in Tokyo, Japan is a bold move for the MyProjectorLamps brand as it seeks to build out infrastructure in developed economies for long-term sustainable growth. Expanding into the Japanese market, while presenting its own complexities and challenges, provides massive upside for the company. MyProjectorLamps will operate as MPLAMPS.CO.JP in Japan and MyProjectorLamps also intends to distribute to the Korean market from its east Asia headquarter in Tokyo, Japan.
MyProjectorLamps recently overhauled its online image by unveiling a new design layout for the English versions of its website. The company does not have immediate plans to open an office in another country. It is currently seeking to shore up its human resource and inventory infrastructure in order to position itself for robust future growth.
MyProjectorLamps is a conglomerate of private companies operating as Boon Trading International and wholly owned and operated by a Dutch BV in Amsterdam, the Netherlands.