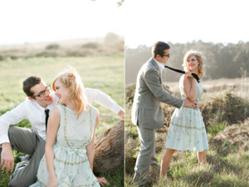 Daly City, CA (PRWEB) November 03, 2011
Christmas is a special time for family and the best way to commemorate the season with the luxury of a professional portrait experience.
Professional photographers at San Francisco's RizzaRiz Photography announce limited ten slots for booking the perfect Christmas family portrait experience. Until December 9th until all slots are filled, sessions are being offered at $385 - $100 off regular portrait pricing. The session will consist of a two hour photo shoot and a maximum of 20 pictures in DVD format with accompanying greeting card design. Clients can choose from one of four bright and beautifully crafted modern Christmas card designs and receive their images in digital format.
Rizza, the "Rizza" behind RizzaRiz Photography is the professional photographer that can document any occasion with professionalism and ease.
Book your session with RizzaRiz Photography soon as the holidays are fast approaching. This is the perfect opportunity to book an appointment with RizzaRiz Photography. Contact the staff at RizzaRiz Photography at (650) 270 – 4915, or via email at: info(at)rizzarizphotography(dot)com to secure your appointment. Visit them on the web at http://rizzariz.com.
About RizzaRiz Photography
RizzaRiz Photography is a San Francisco luxury photography service for wedding photos, family portraits, and many other events whether it is domestic or international wedding photography. Rizza is an artist and professional wedding photographer who loves to sprinkle the world with a little humor, love and happiness. Her unique perspective and interpretation of each love story is inspired by the many eclectic people who grace her presence, vintage memorabilia and old cinema, legendary rock star photographers like Richard Avedon and the wonderful feeling of laughter, uncontrollable laughter. Photography is an extension of Rizza's heart and she would be thrilled to document clients day or season.
###