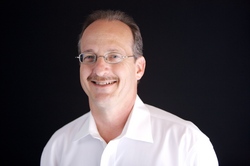 A well-phrased resume will convince him that it's better to have a pit bull inside your fence facing out than outside facing in
San Mateo, CA (PRWEB) June 10, 2008
It could be a resume that changes the destiny of nations. One spoken from the Ginza to the Champs-Elysees. One with consequences from the oilfields of the Arctic Ocean to the caves of Afghanistan.
Paul Freiberger, the nation's leading resume writer, has offered to write a free resume to help Hillary Clinton snare the vice presidency in the Obama Administration.
Freiberger, president of Shimmering Resumes, is worried about the former First Lady's campaign debt and has refused to take a fee for his professional resume writing services. He will be satisfied simply to put her on the ticket.
Freiberger says Clinton should not blame herself for her faulty campaign strategy or for the public nose-holding during her attacks on Senator Obama. "Self-blame, even when justified, will weaken her fighting spirit," said Freiberger. "The past should not exist for her now, except when it serves her purposes," he added.
He noted that Senator Obama may have qualms about her enfilades, but that's exactly why she needs a topnotch resume. "A well-phrased resume will convince him that it's better to have a pit bull inside your fence facing out than outside facing in," he said. "A lesser resume would simply tell him he can't win without her."
Even if Obama chooses someone else, Freiberger notes that a truly professional resume could help Hillary get a Cabinet post, "or even a seat on the Supreme Court. With the right resume and proper interview counseling, Hillary could highlight her qualifications for many jobs in the Obama Administration."
So far, there has been no response.
What If McCain Wins?
And should John McCain win the Presidency, what could Hillary do? "She could take full credit for his election," said Freiberger. "She wouldn't need a resume. She could name her job."
About Shimmering Resumes
Shimmering Resumes is a nationwide resume writing service and career counseling business, with its website at http://www.ShimmeringResumes.com . Shimmering Resumes periodically offers its services free to noteworthy public figures facing career challenges. If you are such a person, send a note to info@shimmeringresumes.com.
Contact:
Paul Freiberger
President, Shimmering Resumes
1-877-796-9737
http://www.shimmeringresumes.com
Paul@ShimmeringResumes.com
###