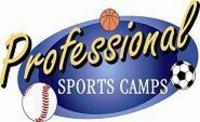 San Rafael CA (Vocus) June 10, 2010
Entering their 64th summer, Professional Sports Camps expands its network of camps to include two new exciting summer locations at Adelphi University in Garden City, NY, and The Lawrenceville School in Lawrenceville, NJ. Professional Sports Camps has also added two new NIKE Golf and Lacrosse Florida Coast Spring Training Programs during the months of March and April in beautiful Fort Pierce, Florida.
Mike de Surville, Vice President of US Sports Camps, owners/operators of Professional Sports Camps says, "After 63 years in business, Professional Sports Camps continues to exemplify what is great about camp. The personalized, family owned and operated feel that the camps were founded on back in 1946 live on today. Every player, team, and coach that enters our programs gets the personal attention of our Director, Vincent Carlesi and his incredible staff of dedicated coaches who have been instrumental in shaping this amazing network of camps. We are thrilled to be able to continue to offer exciting new locations both in the Northeast and Florida."
Since 1946 Professional Sports Camps has operated baseball, basketball, and soccer camps throughout the United States and abroad. We operate with the same principles that have made us successful for the past 63 years. This includes employing qualified, professional, and experienced staff of knowledgeable baseball, basketball, and soccer coaches; working hard to help every camper improve his/her skills; and offering the personal touch to enable each and every camper to enjoy their stay as a person and an athlete.
2011 is Florida Coast Spring Training's 30th season running spring training for high school and college baseball and softball teams. This spring will see the addition of the NIKE Golf and Nike Lacrosse Camp programs to the already well established Baseball and Softball programs. When attending one of our programs you will be astounded as to how you and your team will be treated and cared for. With a 90% return rate, the coaching staff makes sure no stone is left unturned in making sure the athlete's experience is beneficial and memorable.
Professional Sports Camps locations include: Montclair State, Upper Montclair, NJ ( Baseball); The Lawrenceville School, Lawrenceville, NJ (Baseball); Adelphi University, Garden City, NY (Baseball); SUNY Maritime, Throgs Neck, NY ( Baseball); Caldwell College, Caldwell, NJ (Basketball); Florida Coast Spring Training, Fort Pierce, FL (Baseball/Softball/Golf/Lacrosse).
About US Sports Camps
US Sports Camps (USSC), headquartered in San Rafael, California, is America's largest sports camp network and the licensed operator of NIKE Sports Camps. The company was started in 1975 with the same mission that defines it today: to shape a lifelong enjoyment of athletics through high quality sports education and skill enhancement. Players, coaches, parents and media interested in learning more about Professional Sports Camps can visit http://www.ussportscamps.com/professionalsports/ or call 1-800-433-6060.
###