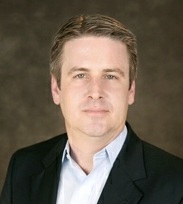 Many business owners and individuals hear the term 'IRS' and are immediately reminded of their struggle with unpaid taxes or other tax-related concerns instead of dreaming of a reward.
Irvine, California (PRWEB) September 20, 2012
As a result of changes to whistleblower compensation legislation, those who come forward with information leading to collection of tax dollars from businesses and individuals who are committing tax evasion, are now offered an increased award from the Internal Revenue Service (IRS). Whistleblowers who bring information that results in the IRS successfully investigating and collecting in cases of large tax evasion are now owed up to 30 percent of the amount collected by the IRS, including taxes, fees, and penalties.
According to The Wall Street Journal, Bradley Birkenfeld recently received $104 million from the IRS for information he provided regarding tax evasion committed by Switzerland-based bank UBSAG. Although he served a two-year jail sentence for charges of conspiracy to commit fraud, activity related to the information he brought forward to the IRS regarding UBSAG Bank, Birkenfeld also received approximately 13% of the $780 in evaded taxes that IRS was able to collect from the Swiss bank. This record-breaking whistleblower payout has shed new light on the rewards the IRS offers for information leading to successful collection of taxes from businesses committing tax evasion.
Due to the incentives employees have to reveal information to the IRS regarding tax evasion on the part of their employer, businesses have even more reasons to avoid tax evasion. Professional Tax Resolution founder and CPA Brian Hill commented on the new legislation when he stated, "With the large amount of publicity the Birkenfeld case has received, the general public is becoming increasingly aware of both the serious nature of tax evasion and the potential rewards for those who are willing to step forward as a whistleblower." Hill also noted, "Although the news of the multi-million dollar whistleblower creates a lot of buzz, the reality is that many business owners and individuals hear the term 'IRS' and are immediately reminded of their struggle with unpaid taxes or other tax-related concerns instead of dreaming of a reward."
Many tax resolution companies, such as Hill's Professional Tax Resolution offer free, no-obligation consultations to potential clients in order to address tax solutions. Licensed CPAs at Hill's Professional Tax Resolution have provided custom guidance to help thousands of clients, including individuals and small and large businesses and organizations, to obtain tax solutions with the IRS. From his Irvine, CA headquarters, CPA Hill stated, "All tax settlement services should be approached and carried out in an ethical manner that best serves the client and wholly fulfills legal obligations."
The updated whistleblower reward legislation and Birkenfeld case serve as reminders to taxpayers that the IRS takes tax evasion seriously and will pursue those companies and individuals owing unpaid taxes. Licenses CPAs are often the best qualified professionals to assist those needing tax resolution services. Tax resolution companies offer services for individuals and businesses who desire a professional advocate to assist with their tax-related needs. For many, using a tax resolution company is a way to avoid turning into a tax evasion file with the IRS and instead, obtain peace of mind and fulfill legal obligations.
About Professional Tax Resolution:
Professional Tax Resolution, which was initially founded in 2007, is an ethical tax resolution company that is focused on achieving maximum results for each of its clients. At Professional Tax Resolution, clients can be assured they are dealing directly with licensed tax professionals, not commissioned salespeople. To receive a free tax consultation or find out if Professional Tax Resolution can help you, call (877) 889-6527.