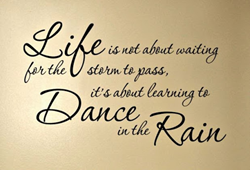 We are dedicated to providing services that allow each individual to meet their life goals.
(PRWEB) July 28, 2014
Dawn Echols' professional background spans success in multiple industries, including sales, finance, and music. This experience has honed her people skills and led her in the direction of psychology. Her professional counseling (http://dawningphoenix.com) work includes private practice, EAP, addiction, and court-ordered treatment for offenders in domestic violence.
As owner and executive director of Dawning Phoenix, LLC, she enjoys counseling individuals and groups for a variety of disorders. Dawn is a registered neutral, or mediator, in the state of Georgia. She has worked as a certified FVIP (Family Violence Intervention Provider) facilitator and as an instructor in Prime for Life, the state-approved program for DUI schools. Dawn enjoys teaching psychology as a part-time professor. Her therapeutic approach includes exploring goal directed behavior and social interest, while developing insight through mindfulness. Dawn speaks and trains on topics related to intimate partner abuse and divorce. The Dawning Phoenix main professional counseling (http://dawningphoenix.com) office is located in Gainesville, GA.
Specialties: Dawn has conducted research in domestic violence and hopes to publish some of her own material. She serves in advocacy work for victims of domestic violence through volunteer work and public speaking. She has been a Certified Family Violence Intervention Provider (facilitator) in the state of Georgia. Additional certifications include DUI Instructor in the state of Georgia (2010-2012) and Dawn is currently a registered neutral with the GODR (Georgia Office of Dispute Resolution).
About Dawning Phoenix
With a move to United Osteoporosis Center in April 2014, located on busy Limestone Parkway in Gainesville, Dawning Phoenix hopes to serve more people in improving the quality of their lives.
Dawning Phoenix – a counseling & conflict resolution practice owned by Executive Director, Dawn M. Echols, M.S., LPC & Registered Mediator, was established in 2012. Dawn M. Echols has worked in the counseling profession for the past 9 years. Dawning Phoenix has a staff of 3 counselors in 2 locations.
Tel. (678) 965-9591
Address: 2350 Limestone Parkway
Gainesville, Georgia 30501
http://dawningphoenix.com