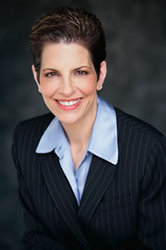 Los Angeles, CA (PRWEB) February 26, 2009
A podcast, featuring monthly articles published by Reader's Digest and comprised of the country's top voice actors, allows the blind to enjoy these great articles. The podcast, facilitated by Julie Williams, showcases top voiceover actors in the industry today. The podcast is available online at AIRSLA.org.
Janet Ault, one of the premier female voiceover talents in the industry, was personally selected to appear in the lineup of readers which include the best and most-recognized voice over actors in the country. "To be personally selected by Julie for this venture is an honor in itself", said Janet Ault. She continued by saying that "The chance to give back in such a meaningful way is an opportunity that I couldn't pass up."
This latest venture for Reader's Digest is just another addition to Janet's long resume which includes commercial voice overs for television and radio, promos, e-learning, narration, radio imaging, and much more.
About Janet Ault:
Janet Ault - The Voice of Choice® has been providing voice over services for more than a decade. Her versatility and experience has allowed her to land jobs in all media formats.
More information about Janet and her voice over talents can be found by visiting http://www.janetault.net.
###