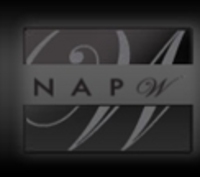 Detroit, MI (PRWEB) December 9, 2009
Introductions by President Amanda Christy took place along with a brief about benefits of membership to NAPW
•How to sign up - Cburns(at)napw(dot)com
•Group pages available, described our chapter page on the national NAPW website at http://www.napw.com
Tasks Discussed:
•NAPW gives to charity but members discussed raising monies and supporting charities directly. Our chapter has shown interest in raising funds independently, having an established board, collecting funds for guest speakers. NAPW does not support or give funds to chapters to do so we will hold fundraising events to fund speakers, support our chapter, and fund a newly created charity and its activities.
•Create and fund events for our chapter such as guest speakers, professional networking events, special events related to our purposes for career enrichment and gaining business knowledge.
•Establish social networking avenues such as Facebook pages, MySpace pages, to enable comments, forums, blogs, support, establish a highly visual virtual presence, create Google group for chapter, Linked-In, twitter, national
•Create relationships with NAPW and local chambers of commerce
•Create spreadsheet for everyone's contact information - Ms. Christy has confirmed that she is maintaining this list and updating it often
•Differentiating with Inforum, Nawbo, making our chapter different, better; possibly networking with these organizations to help fund events, others; creating a distinct image for our chapter which will set us apart from other women's organizations
•Creating an organization that directly benefits the needs of women of our organization and also families less fortunate
•Have meetings in various local areas to increase visibility and gain members throughout metro-Detroit
•Find out what membership benefits are and how they relate to funding of speakers and other activities.
•Mentoring available: Place people on a local list; have direct access to those interested in mentoring and mentors; have page for testimonials of mentoring experience
•Establishing independent organization, website, pages, entity, identity
•Have links to websites such as CareerBuilder, Monster, Michigan Works!, charities benefiting women and families
•Describe how to log onto website and access benefits and define levels of these benefits- NAPW
•Establish a poll - on website
•Establish an Event feed - on website
•Ensure everyone is utilizing the full spectrum of services offered by a membership through NAPW Ideas
•Email the corporate contact with all local chapter questions
•Scholarships - We will provide through an affiliate nonprofit organization
•Charity Events - We will provide through an affiliate nonprofit organization
•Identity Development with websites for both local chapter and nonprofit organization
•Associating with other charities (Dress for Success, Susan G. Komen)
•Networking
•Request if anyone has contacts with property management companies, restaurants, hotels and venues to hold meetings
•Create awareness of chapter by hosting events, hosting speakers, luncheons
•Members would like to network and promote business
•Alternate meeting times - Weekend vs Weekdays (By vote: Weeknights)
•Alternate locations - Royal Oak, Port Huron, Ann Arbor, Pontiac
•Raffles, fundraisers, dinners - To make money for speakers, charity causes
•Next meeting scheduled for Tuesday of Next Month- November 3, 2009, 6-9pm
•Assessment of the Meeting:
When it was confirmed by Chapter Officers that we may purchase a minimum membership and access tools on the website and be able to attend meetings, we agreed that this would be ideal for our chapter.
For further information regarding the NAPW and its local chapters, please visit our main page above, or visit the NAPW Vator or the NAPW Twitter pages.
###