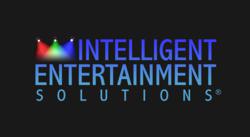 I learned how to use my creativity to be more expressive and articulate. - A Marketing Manager from Duane Morris
New York, NY (PRWEB) February 24, 2012
Today Intelligent Entertainment Solutions, (IES) a company that brings the creative into the corporate world, released a case study that highlights the success of a creativity workshop delivered to leading law firm, Duane Morris.
Duane Morris employees create and deliver presentations internally and to clients on a daily basis. The firm sought to support the executives' careers without relying on a typical "presentation skills" course. Duane Morris retained the services of IES to lead a workshop called "The Connecting Workshop: Communicating for Business Through Humor and Story Telling."
The workshop was produced by Linda Orton and lead by Emmy nominated comedian Beth Lapides and Greg Miler. IES created a workshop to help the employees communicate company information and messages in a way that people remember, i.e., through humor and stories.
Creative thinking, performing and artistry are talents that can be learned and honed. In a corporate environment, creative skills give professionals a competitive advantage to solve problems, market their skills, improve teamwork, client relations and productivity.
Over a period of six hours, attendees learned about the principles of comedy and storytelling, what makes a story funny and entertaining and how to apply story telling to a corporate presentation.
The results were outstanding. Duane Morris employees commented that the workshop "just worked" to teach them how to deliver appropriate humor and stories in a presentation. Client presentations improved through the application of creativity, humor and story telling. One marketing executive claimed that she had learned how to use her creativity to be more expressive and articulate, and thereby discern what the audience wanted to hear (and how it wanted to hear it).
IES has a growing pool of talented performers and consultants who perform and teach executives, like lawyers, accountants and other professional service executives, how to be more creative with selling techniques, solving problems or managing client and internal relationships. Each performance or workshop is tailored to the specific audience and their respective professionals.
To view the full case study please see the attached document.
About Intelligent Entertainment Solutions:
Founded by Linda Orton, Intelligent Entertainment Solutions is changing how professional service firms and companies infuse and teach creativity to their employees. In the workplace, creative minds are better at problem solving, selling and team building. Intelligent Entertainment Solutions is expanding on the work of Daniel H. Pink, author of "A Whole New Mind: Why Right-Brainers will Rule the Future," and Michael Michalko, author of "Thinkertoys." The company teaches cerebral professionals how to be creative through workshops in theater, comedy, story-telling, dance, poetry and music. Members of the IES team include Emmy nominated performers, actors who have appeared in national television shows such as Sex and the City and artists who have art pieces in major collections around the world.
# # #