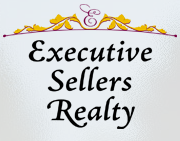 Our goal is to lower the cost of home-selling for our premier clients, ensure that they retain more equity, and decrease the amount of time it takes to sell luxury homes
Charlotte, NC (PRWEB) November 08, 2012
As part of their ongoing campaign to provide an ever-higher level of service, prominent Charlotte sellers only real estate agency Executive Sellers Realty recently launched ExecutiveSellers.com. The new website serves as a one-stop, easily navigable resource for those interested in buying or selling premier residential properties in the Charlotte metropolitan area. These range from custom-built homes to luxury condos/co-ops.
"If you're thinking about selling your home in Charlotte-Metro area or in the Lake Norman area, we would love to be your real estate firm of choice," says the firm's broker-in-charge James Smith. "We invite you to explore our new website to learn more about our services, find out what makes us different, and to get updates on the real estate market in the region."
ExecutiveSellers.com provides up-to-date real estate statistics and news headlines as well as specific area information, including a summary of all Real Estate Sales, broken down by area on a monthly and quarterly basis. Here prospective Charlotte home sellers can also get more details on Executive Sellers' array of services, including the firm's right price strategy and performance guarantee. Detailed feedback from previous clients is also available.
"Our goal is to lower the cost of home-selling for our premier clients, ensure that they retain more equity, and decrease the amount of time it takes to sell luxury homes," says Smith. "This is why we've opted for a fixed-price model and why we provide our clients with a performance guarantee. In short, if we don't perform, you'll get your money back. No other full service real estate marketing and sales company out there right now will make that promise."
For more in-depth information on Executive Sellers' pricing, their marketing strategy and the myriad advantages that working with them will provide, contact Executive Seller's Realty at 704-602-5216, info(at)executivesellers.com or visit their website at http://www.ExecutiveSellers.com today.