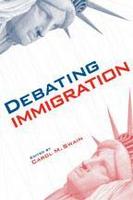 Race Versus Class: The New Affirmative Action Debate.
Nashville, TN (PRWEB) December 14, 2007
Carol M. Swain, Ph.D. has just launched her newly designed website which provides a complete overview of her work as a national pundit, author and expert on evangelical politics. Dr. Swain appears regularly as a contributor on CNN's Lou Dobbs, C-Span, Fox News, America's Black Forum, PBS and ABC News. She is a regular op-ed columnist in The Tennessean and her work appears in many other national media outlets. Her newest book "Debating Immigration" (Cambridge University Press, 2007) features her editorial choices of 18 original essays by some of the world's leading experts exploring the nuances of one of today's hottest topics - Illegal Immigration.
Her other titles include; "The New White Nationalism in America," "Contemporary Voices of White Nationalism," "Black Faces, Black Interests: The Representation of African Americans in Congress," and "Race Versus Class: The New Affirmative Action Debate." Her new website has a comprehensive listing of Dr. Swain's recent editorials, media clips, articles in which she is quoted or cited as an expert, her biography, a 14 page Curriculum Vitae, information on her five books, national and international speaking engagements and her new blog.
For more information, visit http://www.carolmswain.net or http://carolmswain.blogspot.com
Dr. Swain is available for speaking engagements, editorial contributions and media opportunities:
Professor Carol M. Swain
Vanderbilt University Law School
131-21st Avenue South
Nashville, TN 37203-1181
(615) 322-1001 (O)
(615) 310-8617 (C)
(615) 322-6631 (F)
carol.swain @ vanderbilt.edu
Administrative Assistant
Marita Bush
(615) 322-3710 (O)
marita.bush @ vanderbilt.edu
Vanderbilt News Service
Professor Swain is available for live television interviews directly from the university's campus broadcast facility. Please call 615-322-2706.
For speaking engagements please contact:
Nancy Nicholson – Public Relations
Phone 609-637-0175
Cellular 609-273-6908
NNicholson05 @ msn.com
For contractual media opportunities please contact:
Mark Turner — Abrams Artists
(646) 486-4600 (O)
Mark.turner @ abramsart.com
# # #