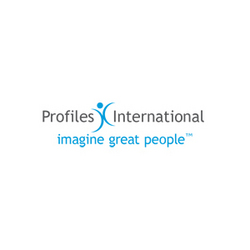 Top Factors Pushing 'Recruiting as a Business Process' to the Tipping Point.
Richardson and Waco, Texas (PRWEB) May 15, 2008
HRsmart, a global provider of unified talent management applications, and Profiles International, the world's leading provider of employee assessment solutions, today announced a strategic partnership that will streamline and optimize the hiring process for businesses and organizations around the globe.
The partnership will initially focus on the recruiting side of talent management with a deep integration of Profiles International's employee assessments with HRsmart's on demand talent acquisition system. This unprecedented integration marries a deep level of behavioral and competency job matching with precise applicant tracking, allowing the best possible candidates to be identified quickly.
The newly integrated solution follows what human resource insiders like Lou Adler, president of the training and consulting firm, The Adler Group, see as a trend in human resources and recruiting toward the more effective use of technology. Adler recently listed in an article for ere.net, "Proper use of technology," and "Process consistency," as "Top Factors Pushing 'Recruiting as a Business Process' to the Tipping Point."
The solution from HRsmart and Profiles International will be made available worldwide to businesses of all sizes. The initiative supports the two companies' plans for a strategic alliance that will conceive the integration of more products in the future.
"Profiles International's goal in partnering with HRsmart is to make the proper resources available to recruiters, enabling them to radically improve their quality of hire by cost effectively identifying the best candidates early in the hiring process," said Jim Sirbasku, CEO of Profiles International. "This will bring unparalleled efficiency to corporate recruiters."
"We are looking forward to working with Profiles International. Our combined services will provide a complete recruitment solution for sourcing, assessing and selecting top talent," said Mark Hamdan, President and CEO for HRsmart.
About HRsmart, Inc.
HRsmart provides the fully-integrated Talent Management Application suite, including applicant tracking, performance management, learning management, career development and succession planning, in a single unified platform. HRsmart helps organizations of all sizes attract, identify, develop, motivate and retain top performers. HRsmart is headquartered in Richardson, Texas and has operations in the United States, Europe, Canada, Latin America, South Africa and the Middle East.
HRsmart: 2929 N. Central Expwy., Richardson, TX 75080, 972.783.3000. HRsmart, email: marketing @ hrsmart.com.
About Profiles International, Inc.
Profiles International is the world's leader in selecting and developing high-performance workforces through innovative human-resource management solutions and a comprehensive suite of employment assessments that help companies gain a competitive advantage by selecting, hiring, retaining and developing great talent. With a reputation as, "The Assessment Company," Profiles International serves more than 35,000 companies in 118 countries across the globe, including 27 of the Fortune 100. For more information about Profiles International's suite of human resource management solutions, visit their website at ProfilesInternational.com.
###