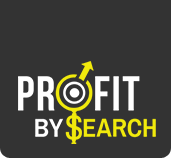 New York, NY (PRWEB) February 27, 2015
Profit by Search, #1 SEO Services Company in India, now enabling their clients with the advanced service of multivariate testing. Preserving their top position as one of the reputed SEO Company in India, Profit by Search has now come up with the idea of Multivariate Testing. Multivariate Testing is a method of measuring and influencing the visitor's & user's experience. Through the company's multivariate testing services, clients will get assistance in measuring the effectiveness of their online presence by analyzing various elements like website content, landing pages, marketing activities, navigation as well as a variety of performance matrices likewise income generation and rise/fall of membership.
Profit by Search is a prominent provider of SEO Services in India that is even well recognized for serving its customers with various other digital marketing services. The wide array of services that they carry out with their team of elite professional involves services like Search Engine Marketing, PPC Management, Link Building, Social Media Marketing and much more. All these services that the company provides are perfectly planned to provide assistance to the clients in enhancing their online reputation.
Elaborating more on their services of Multivariate Testing, one of the delegates from the company stated, "Multivariate Testing often deconstructs many myths related to the poor performance of your online business. Is your landing page registering a reduced number of visitors day by day? Is there a reduction in conversion rates? If so, it is high time you answered the problems. The remedy for such a situation is an A/B testing of your website or a multivariate testing on landing pages."
About Profit by Search
One of the premier providers of SEO Services India, Profit By Search not only serves the purpose of increasing a client's website visibility on major search engines, but it also helps solve various technical problems of a website like providing a client with unique content to keep the website away from getting slapped by the Google Panda, improvise on methods to improve lost rankings, helps fight better with the bounce rates, maximize the rate of return on investment for advertising budget and many other such services.
For more details, please visit https://www.profitbysearch.com