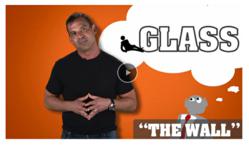 It's the best 90 minutes I have ever seen on stage… it's compulsory viewing for every one of my mentoring clients
(PRWEB) November 06, 2012
The product is built off the back of one 90-minute presentation that "Australia's Richard Branson," Pete Williams originally gave to a standing ovation crowd in Melbourne, Australia.
Ed Dale says, "It's the best 90 minutes I have ever seen on stage… it's compulsory viewing for every one of my mentoring clients."
It was this presentation that first blew Rich away. He sent it around to several of his friends in the industry and they all said the same thing.
Rich and Pete are teaming up on this product, something Rich has rarely done in the past and only with marketing legends like Jay Abraham. That's how much he believes in what Pete has to deliver.
Profit Hacks perfectly compliments what Rich teaches because it gives the leverage and the shortcuts to implement all the strategies that you create for your business.
To learn more about the course itself and the 5 key areas, developed to help online marketers overcome all the overwhelmed feelings, the misdirected focus and poor leverage that's holding them back from the kind of success they want, then please click here to visit the official site.