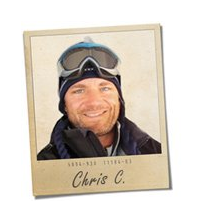 Anyone looking to make money selling information products needs to listen to what Chris Carpenter has to say.
Phoenix, AZ (PRWEB) October 02, 2012
Chris Carpenter is releasing his brand new online marketing product 'Profit from Your Passion Blueprint' on October 2nd, 2012.
Chris has been recognized as one of the top online marketers and specifically for his expertise in affiliate marketing. What a lot of people don't know though is Chris is an expert at creating information products.
In fact according to Clickbank.com Chris had one of the bestselling products on Clickbank for years called "Google Cash".
Chris's new product set to come out October 2nd, 2012 Chris will be teaching ordinary people how to build a profitable information product around their passion. The "Profit from Your Passion Blueprint" program covers everything from start to finish in an easy to understand format.
Chris's students will learn the correct way to research, create, market, distribute and scale an information product.
Not only that but Chris believes in living a certain type of lifestyle. That being the case he is adding in "lifestyle design" training to ensure students have the tools and necessary mindset to succeed online.
Anyone that is looking to learn how to create an information product needs to check out Chris's new product at the official site here.
One can also read this "Profit from Your Passion Blueprint" review.
Chris is limiting the number of training courses he sells because he will be giving away exclusive email and telephone access to himself.
That being the case anyone that wants to buy the program should go to Chris's site right away on October 2nd, 2012.