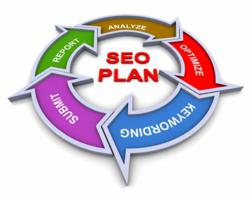 I have worked for several Fortune 500 Companies and was not able to donate any of my time or the company's time. However, as owner of ProfitSearch, I'm able to donate our company's services. This is my way of saying thanks and support our community
New York, New Jersey, Wilmington DE, Philadelphia, Chicago (PRWEB) May 23, 2013
Yes, believe it or not, there are still some companies out there that care enough to help other businesses by offering Free Services. ProfitSearch Internet Marketing is one of those Companies and will be rolling out the red carpet to help these qualified businesses and donate internet marketing consulting services.
It's not that difficult to qualify for this terrific offer. ProfitSearch will be accepting the first 10 Businesses that qualify and the requirements are listed below:

Business gross income must be less than $150,000 per year
Business website cannot be on any top 5 SERP (Search Engine Results Page) for any keyword
Business must be willing to perform the SEO work with ProfitSearch providing them with a solid Internet Marketing Campaign Plan, full SEO Guidance and Supervision, and four (4) months of free Internet Marketing consultation.
As many may know, getting a companies website top rankings for the popular search engines, such as Google, is no easy task; it takes a solid internet marketing plan, the proper implementation plan and strong execution to achieve online success. What it really takes is a company like ProfitSearch that has the knowledge and expertise to create a solid marketing plan that will ensure online success.
This incredible offer includes SEO consultation for the following services:
Keyword Research & Analysis
On-Page and Off-Page Optimization
Content Analysis
Link Building Campaign
Article Submissions and Video Submissions
Social Media Marketing
These valuable services are second-to-none, so take advantage of this great offer by contacting ProfitSearch today! Rest assured, even without an existing website, businesses can still qualify for this program. ProfitSearch's high end website designers can build an affordable website and it will still be possible to qualify for the free internet marketing consultation.
ProfitSearch Internet Marketing Company has helped train many business owners on how to make an online impact and brand their products. ProfitSearch's experienced team has worked with many businesses and knows what truly works in SEO and social media marketing. Avoid making the same mistake that many businesses have made by jumping on the SEO bandwagon without having a clear internet marketing plan and strategy that is necessary for success.
This unbeatable deal has an approximate value of $5,000 per campaign and won't last long, so contact ProfitSearch today! (302) 383-8030 - http://www.profitsearch.net