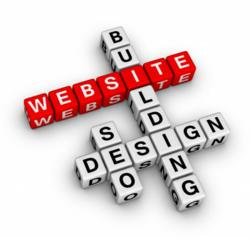 Dear Mr. Rossi; Thank you for recommending to us your ALL-IN Plus package. We would have never been able to get such a beautiful website plus all the SEO work at such an affordable price. Your ProfitSearch Team was very professional and knowledgeable
New York, New Jersey, Philadelphia (PRWEB) April 30, 2013
ProfitSearch, a leading Internet Marketing Company and Top Website Design Firm has launched their ALL-IN Plus package which will now finally offer small and medium sized businesses a host of services within one package. Peter Rossi, the founder and owner announced that this highly affordable and flexible package will help local businesses who do not have a website or would like their existing website updated and refreshed to get online visibility and increase sales.
ProfitSearch realized that if local businesses are offered a comprehensive package at a low cost, it will help create their online product branding and improve their bottom line. Their All-IN Plus package has been specifically designed to keep small and medium sized businesses in mind. Since the economic downturn, we now need more emphasis on ensuring businesses thrive and ProfitSearch will increase their bottom line through online product branding and sales. Therefore, they suggest businesses use Google+, Twitter, Facebook and other social media networks to gain online business recognition, audience trust and Authorship which will naturally create web traffic which converts to sales. All businesses like this incredible branding opportunity to build free online circles and communities.
Peter Rossi speculated the need for an All-IN Plus type package after the launch of Google's Panda and Penguin updates. Besides a website and on-page optimization the ProfitSearch All-IN Plus package also includes:

High-end Website Design (6 Pages)
Internet Marketing
Keyword Research & Selection
Local SEO Services
Link Building Services
Social Media Marketing
Content Writing
Branding
Their All-IN Plus package is incomparable and a great deal as there is no other company that we know of in the industry that offers a web design and internet marketing services all inclusive at one low price.
Visit ProfitSearch today at http://www.profitsearch.net to learn more about their ALL-IN Plus package and to view their portfolio of website designs.