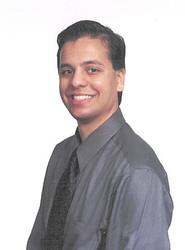 I've been through rough times myself
Boston, MA (PRWEB) July 14, 2009
Amit Mehta became a millionaire before the age of 30, and now he wants to help others do the same.
Amit, a recognized authority in the world of online marketing, created his own success through a combination of hard work and tenacity. He's now sharing his secrets to his online success on a new interactive blog, http://www.profitswami.com . Here, visitors can see videos of Amit in action, from his office and from the road, enjoying the lifestyle he's created for himself and his family. His blog offers tested insights into:

How to develop the elusive Millionaire Mindset
Online marketing and business strategies to start making real money, honestly and relatively quickly;
And How to create the "Internet Lifestyle" of fun, freedom and world travel
A lot of Amit reader's have asked him "Why are you generously sharing insider information that took you years to discover?"
Actually, Amit was reluctant to share his secrets at first. Only later did Amit realize that his hard-won insights and strategies can make a real difference in people's lives. "I've been through rough times myself," says Mehta, "and after seeing so many people living a life of fear and desperation in this economy, I felt I could really help others realize their true potential."
Back in 2005, Amit was $20,000 in debt, and very unhappy with his MIT research job. Fascinated with the Internet and its potential to generate income, he discovered that starting an online business was the fastest way to start making a side income.
Within 9 months of starting his online business, Amit had his first $10,000 profit month. In July 15th, 2006 Amit quit his job because we as making 3 times more from his part time business than he did at his job. And just last year, he generated $2.4 million through his online business, along with a lifestyle of fun, freedom and world travel.
Amit's main focus is on creating business models that generate residual income, that is, where you put in the work once and get paid for years based on that one-time effort. Examples of these kinds of businesses include real estate, information marketing, affiliate marketing, and licensing, among others. On his blog, Amit shares everything from tips on improving your productivity, to steps to building a successful online business.
To Amit, visualizing success and having the right mindset is key. "If, deep down, you don't believe that you're capable or worthy of making $3000 a day in profit, then it's not going to happen. I'm blogging and sharing my insights because I believe this business is very simple when you get your thinking straight."
About Mehta International
Founded in 2005 by Amit Mehta, Mehta International, LLC is an online marketing company based in Boston, MA.
Contact:
Amit Mehta
617- 272-6977
http://www.profitswami.com
# # #